Memories & Celebrations: Obituary
Susan Catherine MacLellan

April 10, 1957 - July 17, 2023
It is with deep sadness and broken hearts that we announce the peaceful passing of my beautiful, kind and loving life partner of 45 years, Susan Catherine MacLellan on Monday, July 17, 2023 at the young age of 66. Susan was the love of my life, my soulmate, the mother of our two wonderful children, my tennis, golf, skiing, and fishing partner, and my best friend. Susan's family meant the world to her, and she loved her daughter Jenna MacLellan, her son Scott MacLellan and his wife Angela, and her two grandchildren, Jude and August with all her heart. Susan cherished her time bicycling, hiking and exploring Ottawa with Jenna, and going on nature hikes with Scott, Angela, Jude and August in Kitchener.

Susan is survived by her siblings Angie, Henry, George, Leo, Dennis, Allan, Alice, Rene and Theo Caners, Evelyn Tomy, Marie Buisson, Jeanette Bouchard, and Anita Gregory. Susan was predeceased by her parents Ted and Adrienne Caners, siblings Claudette Caners, Margaret Tuira, and her nephew Joseph Lambert.

Susan was born in Fisher Branch, Manitoba on April 10, 1957 to Theodore and Adrienne (Conan) Caners, and was one of 16 children raised on their family farm. Susan first attended school at the tender age of three in a one room schoolhouse, graduated from the University of Manitoba in 1978 with a Degree of Bachelor of Home Economics, and in 1979 with a Certificate in Education.

Susan grew up enjoying and respecting the company and support of her siblings, the joy of sharing music and spiritual songs together, developing a strong work ethic, and knowing God's presence in others and in nature. Susan said, the best thing about having so many siblings, is that you are already guaranteed a great group of friends. When we were married, our families became one, and we were both blessed with so many new sisters and brothers, whose families filled our lives with kindness, friendship, and love. Our family cherished attending the huge Caners family gatherings in Fisher Branch or Winnipeg, often at Christmas or in the summer. Susan, Jenna, Scott and I moved to Sioux Lookout in January 1991, where we enjoyed many years being close to my parents, my three sisters, and their families.

Susan was a devoted wife, mother, grandmother, sister, daughter, aunt and dear friend. Susan made it her mission to make this world a better place by being kind and considerate towards others. She enjoyed singing in the church choir, and volunteering at Sacred Heart Parish, community events, and Salvation Army. Susan gave her heart and soul at work as a teacher, vice-principal, and principal at Sacred Heart School in Sioux Lookout.

Susan adored her beautiful lakeside home, which she, Gus, Klaus Schulz, and countless friends and family members helped build. It gave Susan great joy entertaining friends, family and visitors, and she cherished playing cards with friends and family. Susan loved tending to our flower gardens, exploring nature, reading a good book, going for walks on Drayton Road to admire the lupines in bloom, listening to the loons serenade her at night, watching for shooting stars and the northern lights, and kayaking in the morning on the calm pristine lake waters. Susan particularity enjoyed watching the evening moonlight and morning sunlight dancing on the lake in front of our home. Susan's favorite pastimes also included golfing with the fab four, cross country skiing on the trails in Sioux, ladies tennis in Sioux, and playing US Tennis Association team and social tennis in Arizona. Upon retirement, Susan and I lived a joyful, fun filled nomadic life, as we travelled between Brockville, Ottawa, Kitchener, Sioux Lookout, Green Valley, Winnipeg, Fisher Branch and every place in between.

Susan loved life, whether it was with me, our children, parents, siblings, in-laws or her many friends, life was so good. Susan was always generous and thoughtful, and she emphasized to her children to always be kind. Susan's beautiful smile, joyful attitude, and endless positive energy touched the hearts of everyone she met, she will be remembered and cherished by all.

We have received so much love and support from our families, University friends, members of the Sacred Heart Parish, the staff at Sacred Heart School, our tennis family in Arizona, our golf foursomes, and our dear friends from Sioux Lookout, Green Valley, Brockville, Minnesota, and every place we called home through the course of our lives together. We thank you for all the joy, laughter, competition, and fun we shared together. We love you all so much, and thank you for being such a wonderful part of our lives. Our family is deeply grateful for all your visits, prayers, special masses, cards, flowers, gestures, and expressions of love and support during this brief, but most difficult time in our lives.

In Loving Memory of
Susan Catherine MacLellan
April 10, 1957
Fisher Branch, Manitoba
July 17, 2023
Brockville, Ontario
Funeral Service and Celebration of Life
Tuesday, August 22, 2023 at 11:00am

Sacred Heart Parish Church
Sioux Lookout, Ontario

Officiants:
Fr. Mike Mahoney
Fr. Stephen Chilaka

There will be no visitation as cremation has taken place.

Please arrange to have flowers delivered to the church
in the afternoon of the day before the service.

If friends so desire, donations can be made
to Sacred Heart Parish, Plan International for children,
a charity of your choice, or plant a tree in Susan's name.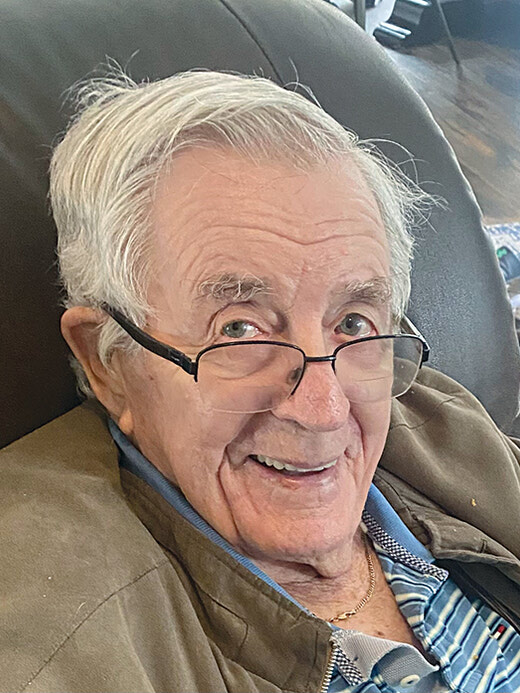 Wednesday, August 2, 2023
Glenn Wilson our father, grandfather and great-grandfather passed away peacefully surrounded by his family on July 25th, 2023...