Memories & Celebrations: Obituary
Marilyn Lamontagne

1936 - 2023
Marilyn June Lamontagne (nee Kendall) passed away peacefully on July 25, 2023.

Born in 1936, the second youngest of five, she grew up in Sioux Lookout Ontario and spent many happy days with her siblings and cousins on their Granny Gordon's farm. After graduating high school she moved to Winnipeg where she trained as an X-ray technician. Fortunately Marilyn accepted a blind date; it was on that date she met Harry, her Prince Charming. They married May 22, 1959 and immediately started their family. Up for adventure they moved North to Thompson, where they raised three rambunctious boys. Marilyn kept busy working at the Thompson General Hospital as well as camping, fishing, bowling and golfing, not to mention attending all of the activities her boys were involved in.

She and Harry built their dream home; a cabin at Liz Lake. There, they loved spending their time with old friends and young grandchildren. There was always a pot of coffee or tea and always a soda pop for the kids.

Marilyn enjoyed travelling and together they became Snowbirds… spending several winters in Arizona. Her many other trips took her to the east and west coasts, including a girls trip to New York City! After an adventure that lasted 56 years, Marilyn and Harry would leave the North and its long cold winters for Steinbach. Ready for a new adventure and undeniably the cutest couple cuddling together in the nursing home, they quietly lived out their remaining days.

Marilyn is predeceased by her husband, Harry and all but one of her siblings. She is survived by her three sons; Geoff (Sandy), Pat (Shelley), Terry (Sherry) and her five grandchildren.

The family would like to thank the staff and volunteers at Bridgepark Manor and the Rest Haven Care Home.
A small service will be held for close family.

In lieu of flowers, consider a donation to the Rest Haven Care Home, or the seniors charity of your choice.
GREEN ACRES
Funeral Home and Cemetery
(204) 222-3241
Condolences may be sent to
www.greenacresfuneralhome.com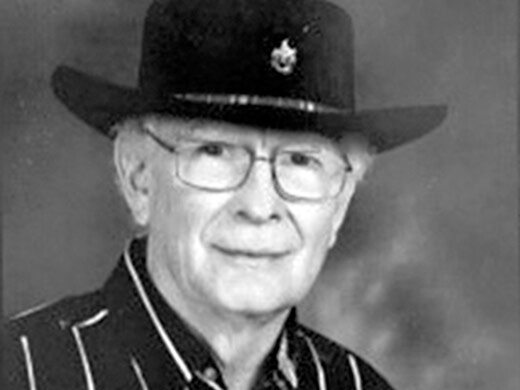 Wednesday, August 9, 2023
Howard  Byrd Lockhart, a retired teacher, coach, recreation director, pilot and business owner passed away on July 3, 2023, in Sioux Lookout, Ontario in his 86th year...