Memories & Celebrations: Obituary
Ifka Filipovich
March 11, 1945 ~ November 9, 2022
The sun rose and the world welcomed Ifka Filipovich on March 11, 1945 in Sault Ste. Marie Ontario, a day the world became a little brighter.

Ifka lived a full and warm life filled with generosity, joy and kindness. She was a passionate educator who formed life long bonds with students and colleagues. She was a wonderful grandmother who loved her family and friends and had a special place in her heart for cats. Ifka enjoyed playing board games especially scrabble, she had an eye for art and took great pleasure in traveling.

On November 9 2022 Ifka took her last breath at the Meno Ya Win Health Center in Sioux Lookout Ontario. She has been her husband Ralph Ireland's guiding light since 1982 and will be missed until we meet again.

Red Fox Woman, Sky People Clan

A service will be announced in the near future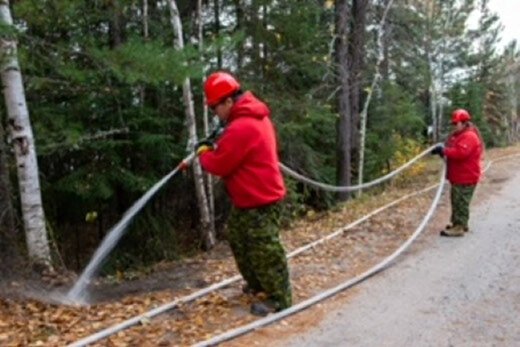 Tuesday, November 29, 2022
Following a successful pilot-project last year, Ontario's Canadian Rangers completed the Ministry of Natural Resources and Forestry (MNRF) modified SP-100 Forest Firefighter Training Course last month in Sioux Lookout...