Memories & Celebrations: Obituary
Evadne Benson

April 1, 1945 - May 6, 2023
The family of Donalda Evadne Benson (nee Ward), are deeply saddened by her sudden passing on the evening of May 6, 2023 at the age of 78.

"Evadne" was admired by her family and many friends for her creative musical talents, her widespread generosity to community and her unselfish kindness to both friends and strangers. She was known for her 'random acts of kindness' through her spontaneous gifting of handmade shopping bags and handknit slippers to many of the people she encountered during her various outings.

Before retiring to London with her husband, Evadne worked for many years as a Public Health Nurse in Thunder Bay where she applied her education from Nightingale School of Nursing and a Masters in Education from Lakehead University.

Evadne is predeceased by her parents Edna and Dan Ward of Sioux Lookout,and survived by her husband Crandall Benson of London, Ontario, daughter Laurel Benson (Brian Blakeley) of Calgary, and son Dylan Benson (Kristin) of Wading River, NY.

Her smiling face and friendly demeanor will be deeply missed by her family and friends, in particular, her lifelong partner, husband, Crandall Benson.

A celebration of Evadne's life will be held in London, during the summer of 2023. In lieu of flowers, donations may be made to The Red Cross or My Sisters Place, where Evadne volunteered in the sewing program.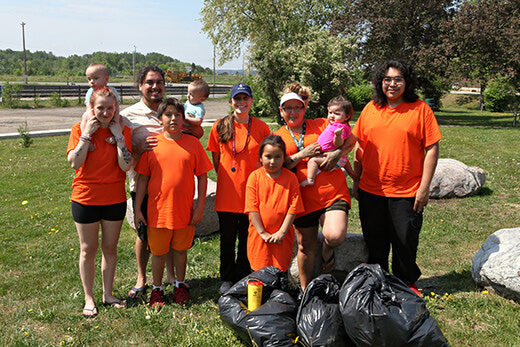 Wednesday, June 7, 2023
Elevate NWO and the Northwestern Health Unit (NWHU) partnered on June 3 to host the 3rd Annual Community Cares 2023 Clean-Up & Needle Pick-Up in Sioux Lookout...