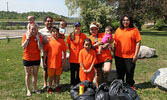 Elevate NWO, NWHU partner to host 3rd annual Community Cares Clean-Up and Needle Pick-Up event
Tim Brody - Editor
Elevate NWO and the Northwestern Health Unit (NWHU) partnered on June 3 to host the 3rd Annual Community Cares 2023 Clean-Up & Needle Pick-Up in Sioux Lookout.
Taking place from 10 a.m. to 2 p.m., participants were provided with garbage bags and needle pick-up kits to clean up garbage and needles around town.
Elevate NWO Community Support Worker Jasmine Savage shared that people were directed to hot spots around the community to clean up, with many of them being in the downtown core.
Public Health Nurse Emily Monaco, Sexual Health / Harm Reduction with the Northwestern Health Unit, shared, "It's to bring the community together for an event to make it fun and engaging and also allow us to educate people on our harm reduction services and the services of our Community Support Workers."
Savage and her husband Shawn Necanapence are Elevate NWO Community Support Workers (CSW) in Sioux Lookout. Another CSW is based in Hudson.
"Me and my partner go around throughout the week, pick up needles, garbage, we come downtown and do outreach. We give out resources such a pamphlets,"
Savage shared.
She said she wanted to make the clean up event as inclusive as possible. Savage said she was pleased with the turnout for last Saturday's event.
Monaco said NWHU and Elevate NWO are in the process of working with the Municipality of Sioux Lookout to put up more outdoor sharps bins at different locations around town.
Needle pick up kits can be picked up from the Health Unit during regular business hours. Kits can be returned to the health unit.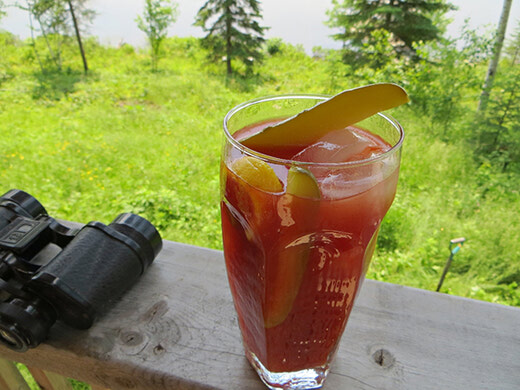 Wednesday, June 7, 2023
Quite a few years ago my brother, a vegetarian at the time, was coming to visit so I scouted around for some recipes we could barbeque...