Memories & Celebrations: Obituary
Beverly Joan Edstrom (nee Snead)

Peacefully, Beverly passed away at Park Care Manor on Saturday, August 5th.

She was the beloved wife of Benjamin; steadfast mother to Kim; loving grandmother to Benson (Jen), Becky (Dann), Sarah, Ashley (Kirk) and Caitlin (Blair); and proud great-grandmother to nine great-grandchildren. Also left to mourn her passing are Blanche, her sister; her many nieces and nephews; and her good friends from Sioux Lookout Joanne, Bruce, Rhiannon, Veronica and Whitney.

She was predeceased by her son, Timothy William; and her siblings Byron (Eileen), Jackie (David), and Bob.

She was born in Winnipeg, and moved to Saskatoon as a young adult, where she met Benjamin. She returned to Winnipeg to open up The Avenue Lunch, where she worked from 1966 until 1977. Then, her adventures took her to Hudson, Ontario where she made lifelong friends while obtaining her nursing degree and worked many years at the Sioux Lookout Zone Hospital. She finished her working life as a career counsellor for Ontario Manpower.

Throughout her life, she loved animals, and took in strays in need of a good home. She liked to travel, and did so frequently after she retired. Most memorably, she rode a camel in Jerusalem and saw the pyramids in Egypt and in Mexico. She enjoyed exploring all that Canada had to offer, as well.

A special thank-you to her niece Debbie (Murray) and her cousin Irene (Jeff) for all their love, support and help over the last many years. Thank you as well to the dedicated staff at Park Care Manor, First Floor, for their attentive care over the last two years. In her memory, please take the time to visit a park and spend time in nature, as she loved to do.

In lieu of flowers, please consider a donation to CancerCare, the Winnipeg Humane Society, and the Epilepsy Foundation.

Bev had a kind and giving personality and she was always thinking about the next plan or project, so became involved in many different volunteering capacities.

She was one of the founding members on the committee that secured government funding to open a Women's Shelter (formerly called WICSHN) in Sioux Lookout, serving on the Board of Directors from 1983 to 1986.

She recognized and firmly believed in the opportunity for women to move into the next step of their lives and so Bev applied to secure funding for second-stage housing, which was successfully received. Bev had a strong belief in women's health issues and took every opportunity to express this.

She was on the first committee of the Sioux-Hudson Entertainment Series (along with Bud) as she was a strong supporter of the arts and wanted to bring live theatre and music to our community. Her and Bud welcomed the entertainers from afar and often were thrilled to share a meal with some famous people.

Lost Lake Drop-In Centre in Hudson was a favorite place for Bev and Bud, as she often made soups/sandwiches and baking for the many teas. She would be very happy to know that the center continues to be a community gathering place.
Bev's passion for a variety of social issues reached out to many organizations and individuals in Hudson and Sioux Lookout. She was inclusive and accepted anyone who wished to join her in whatever mission she was on and fought for many different government programs.

Many people became her "northwestern Ontario family." Bev was resilient and a confident role model. She always offered a "free" hug to whomever needed one offering reassurance. Not only will her advice, words of wisdom and hugs be missed by many, but her memorable laugh as she had a wonderful sense of humor. As she always said when anyone visited her and Bud in Winnipeg over the years, "I'll take what I can get and will always remember our time together."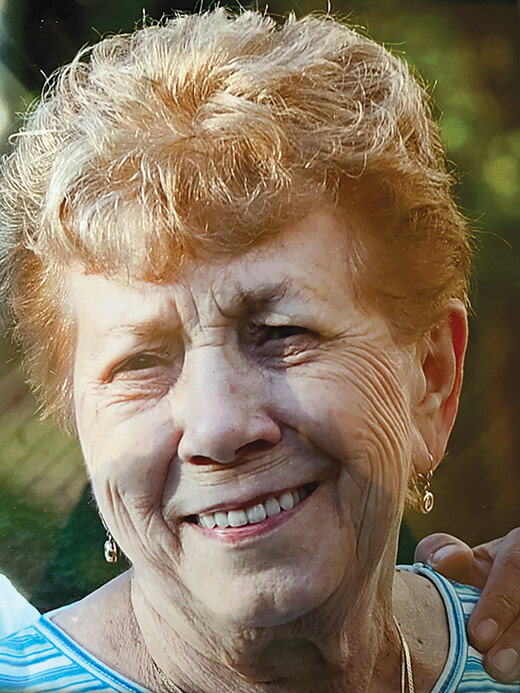 Thursday, August 24, 2023
On Wednesday July 19, 2023, we lost the love of our lives.  A beloved wife, mother, grandmother, daughter, sister, auntie, cousin, and friend...