Memories and Celebrations: Obituary
Arthur B. Perlin
It is with profound sadness, that we announce the passing of Arthur (Bernard) Perlin, at the age of 61, on November 14, 2022. The 2nd youngest of seven children born to Stella Carlbom (Perlin) and Art Perlin on March 22, 1961, in Sioux Lookout, Ontario.

Arthur was a big guy with a big heart. To relatives, friends, and family, he was known as "little Arthur" who always brought humor to our conversations. He had the gift of gab and often enjoyed pointing out the finer details of life to his siblings. Of which, we would always challenge him to keep him on his toes. He loved to give and surprise you with your favourite gimmick or food - like your craved ketchup covered potato chips or wine gums. Arthur took after his father's heritage and loved risotto, spaghetti, and pomegranates – he would let you know if any of these foods didn't meet his standards.

In his 191-unit condo complex, Arthur was a friend to most and watched that domain as if he owned it all. If something went on or was amiss, Arthur knew about it. He was a fix-it man to anyone who required a little help and was called on regularly to help solve problems. The condo board president often had Arthur inspect work performed by subcontractors. In fact, Arthur would critique contractor's work whether he was asked to or not and the resulting defiiciency lists he provided, always surprised the condo president. In his leisure time, Arthur could be found solving problems (whether asked for or not) in the condo office or socializing in the common room. Sometimes late at night he would sneak down and solve the most challenging of puzzles or put in that last piece just to see the surprise on the faces of fellow residents, as they showed up in the morning to complete their previous days hard work!

He lived life simply. Spending hours enjoying the art of computers and earning millions of dollars in his online, gold mining operations. He loved to tinker with gadgets and was a hobby fix-it guy. Arthur cherished his cat "Chopper", and his family was important to him.

Arthur worked most of his life in the labour industry in Ontario, Manitoba, NWT, and Alberta and has been employed as an equipment operator with the City of Calgary for the past 19 years. His strong work ethic of fairness in the workplace and following the rules often challenged those who supervised him or worked alongside him. Arthur was a hardworking and diligent employee and was loyal to his employers.

Arthur is survived by his mother Stella Carlbom, siblings Barry (Elizabeth), Don (Linda), Sherry Smetana, Richard (Fabienne), and Lori Bayne (David). Nieces and nephews: Arianna Rossi, Jason Smetana, Stacey Perlin, Eric Perlin, Curtis Perlin, Andrew Perlin, Alexander Perlin, River Perlin, and Leelou Perlin. Great nephew Frederick Perlin, great niece Vember Condie (Tanner) and great-great nephews Keegan and Sthori Condie.

Predeceased by sister Linda, father Art, brother-in-law's David Bayne and Robert Smetana, and nephew Adam Perlin.

Arthur lived life to his standards…Simplicity. Kindness. Loyalty. He will forever be in our hearts.

In memory of Arthur, we ask you to donate to your favourite heart disease charity or diabetic foundation.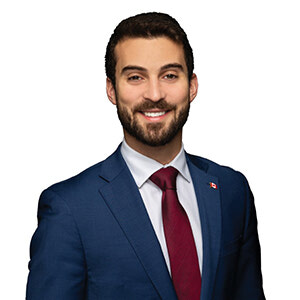 Tuesday, November 22, 2022
I would like to start by congratulating all the mayors, and councillors across the region who were officially sworn in this week!...