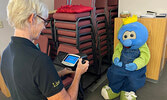 Lions Kidsight Vision Screening offered during Blueberry Festival
Tim Brody - Editor
Fifty-three children were screened by members of the Sioux Lookout Lions Club on August 7 through the Multiple District 5M Lions KidSight Vision Screening program.
Club member Lisa Larsh shared, "The screening is a free service offered by our club through the MD5M Lions KidSight vision screening program. We typically do this in the schools, but with COVID, we had to suspend the program for the last two years. We felt that the Blueberry Festival was a great opportunity to do a community event."
Larsh added, "We do hope to be able to bring the program back to the schools as it can detect if a student has a need to see a professional for eye care. If a child can't see, they can't learn, and unfortunately, we often don't realize that vision is the problem."
Larsh said the screening does not replace a complete vision exam by an eye care professional.
Sixteen children who attended the screening were referred to an eyecare professional.
"Those parents were provided with a referral letter, a print out of the results and a handout describing each condition for which the camera can screen," Larsh said, adding the club was very happy with the turnout.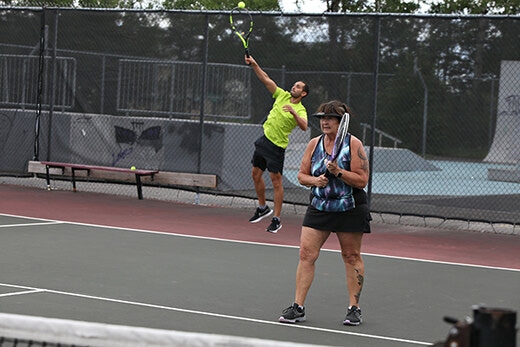 Tuesday, August 16, 2022
Thirteen participants took part in this year's Blueberry Festival Tennis Tournament, organized by the Municipality of Sioux Lookout...