Tennis Tournament
Thirteen participants took part in this year's Blueberry Festival Tennis Tournament, organized by the Municipality of Sioux Lookout.
Tanya Tekavcic and Carol Wood took the title of Women's Champs.
John Libler and James Mansfield were Men's Champs.
Lisa Larsh and John Libler were the tournament's Mixed Champs.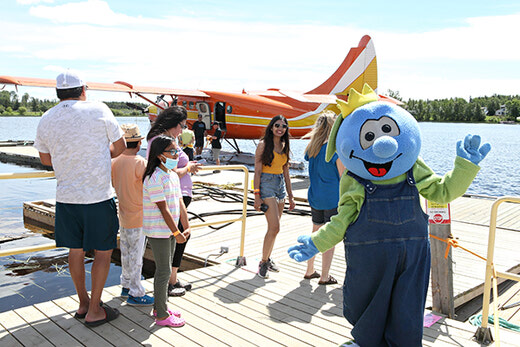 Tuesday, August 16, 2022
Approximately 400 people got a bird's eye view of Sioux Lookout on August 7 courtesy of Slate Falls Air during this year's Blueberry Festival...