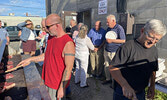 Legion steak fry
Edwin Switzer Memorial, Royal Canadian Legion Branch 78 President Kirk Drew (foreground, right) and member Leslie West (foreground, left) cook steaks for a hungry crowd during a Legion Steak Fry Night on July 29. The Legion held a second Steak Fry Night during the Blueberry Festival on August 5.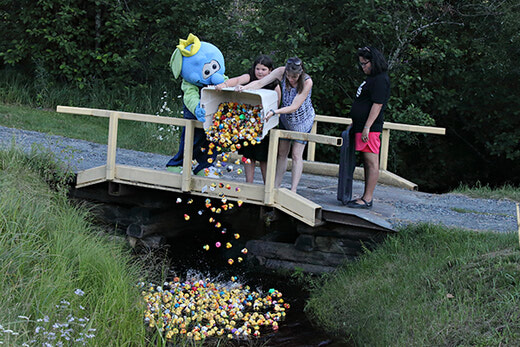 Tuesday, August 9, 2022
This year's Rubber Ducky Race in support of the Sioux Lookout Skating Club was a sell out, with 750 colourful rubber ducks gently making their way down the creek at the Sioux Lookout Golf and Curling Club on race day, August 4...