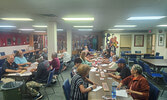 Legion Cribbage Tournament draws a crowd
Andre Gomelyuk - Staff Writer
The Royal Canadian Legion Branch 78 hosted a cribbage tournament on September 10 with what event organizers said was an amazing turnout. Prizes were presented to those finishing in first to fourth place. First place went to Debbie Leckner from Wabigoon First Nation with a score of 1426. Second place was won by Dale Brezinski with a score of 1406. Third and fourth place was a tie between Corrine Sever and Romeo Boissonneault.
The tournament included 12 individual games.
Tournament organizer Andre Larocque said the event hosted an impressive field of competition with 24 players.
Charron Sippola and Marion Serson of the Legion Ladies Auxiliary provided lunch; slow-cooked beef sandwich with coleslaw and coffee for all the hungry contestants.
Larocque thanked Legion Manager Polly Adams and staff of the Legion for helping ensure a successful event by helping set up everything up.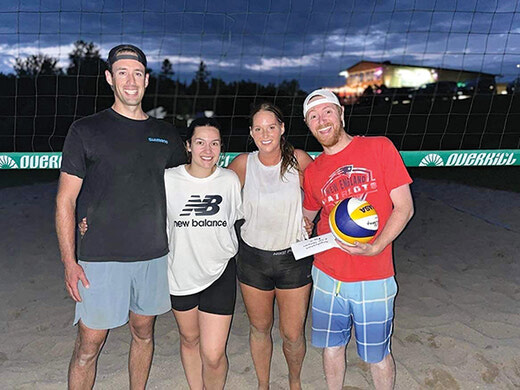 Tuesday, September 13, 2022
The Sioux Lookout Beach Volleyball League playoffs lasted all week from August 22-25....