Kenora MP says 'Canadians are looking for relief in the upcoming budget'
Tim Brody - Editor
Kenora MP Eric Melillo says his party is hoping to see a "change in policy" from past Liberal budgets when the federal budget is presented on March 28 in the House of Commons.
"After eight years of Justin Trudeau's inflation-fueling policies, Canadians are looking for relief in the upcoming budget" Melillo stated in a March 14 press release. "Getting rid of taxes and deficits will bring down the cost of essentials like gas, groceries, and home heating."
The Conservatives are calling on the federal Liberal government to:
• Cap government spending by matching each dollar of new spending with one dollar of savings.
• Cut taxes and deductions from paycheques so Canadians can keep more money in their pockets.
• Increase the number of affordable houses by freeing up more land for development and speeding up building permits.
Melillo also stressed the importance of housing to northwestern Ontario. "We need more people in the northwest- healthcare workers, miners, tradespeople, in nearly every sector there are shortages. So, we need to make homes more affordable and more plentiful if we are going to see our region grow," he concluded.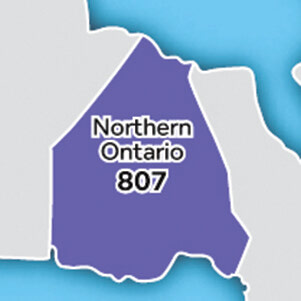 Tuesday, March 21, 2023
Ten-digit dialing is coming for the 807 area code in northern Ontario starting April 1...