10 digit dialing coming April 1 for 807 area code
Tim Brody - Editor
Ten-digit dialing is coming for the 807 area code in northern Ontario starting April 1.
The Telecommunications Alliance, a group of major Canadian communications companies, is leading a public awareness campaign to inform residents and businesses across the affected regions about local 10-digit dialing.
"Residents will be required to dial 10 digits – the area code followed by the seven-digit phone number – for all local calls. Local calls dialed with seven digits will be interrupted by a recorded network announcement before being connected," the Telecommunications Alliance informed.
"Local 10-digit dialing impacts all residents and businesses. It is important that everyone adopt this new dialing mode starting on April 1st," said Kelly T. Walsh, Program Manager of the Canadian Numbering
Administrator.
The Telecommunications Alliance informed, "Residents and businesses need to add their area code 807 to programmed numbers in
all of their communications devices and equipment including wireline and wireless phones, auto dialers, computers, alarm systems and lifeline equipment. They should also include their 10-digit phone numbers on stationary, cheques, advertising, and update their employee, client, supplier, and other databases."
Additional information is available on the Telecommunications Alliance website at https://dial10.ca/.
The Telecommunications Alliance shared on their website, "The introduction of 10-digit dialing is the result of a decision (https://crtc.gc.ca/eng/archive/2022/2022-234.htm) by the Canadian Radio-television and Telecommunications Commission (CRTC). This new dialing method is required for enabling the introduction of a new national 3 digits number ,9-8-8, for mental health crisis and suicide prevention."
The Telecommunications Alliance further informed that:
Local calling areas remain the same
The 9-1-1 emergency number remains a three-digit number throughout
the area
For your local calls, you will always enter 10 digits (area code + local number)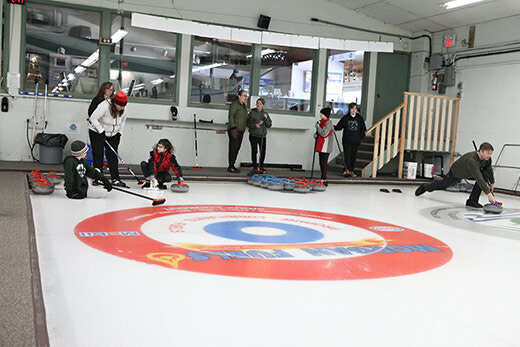 Tuesday, March 21, 2023
A small but excited group of participants dropped by the Sioux Lookout Golf and Curling Club on March 18 to Learn to Curl during the Sioux Mountain Winter Festival...