Kenora MP remains Conservative Shadow Minister for FedNor, also named Shadow Minister of Crown-Indigenous Relations

Tim Brody - Editor
Kenora MP Eric Melillo has been asked by new Conservative Party Leader Pierre Poilievre to continue in his role as Conservative Shadow Minister for FedNor (The Federal Economic Development Agency for Northern Ontario). Melillo has also been named the Conservative Deputy Shadow Minister for Crown-Indigenous Relations.
"I'm excited to continue in my role as FedNor critic and take a more hands-on approach with Crown-Indigenous Relations."
Melillo has been the FedNor critic since 2020, "and has regularly criticized the government for ineffective spending, unclear guidelines, and the need to improve programming for those in the region," an Oct. 12 press release from Melillo's office stated.
"When it comes to my new role as Deputy Shadow Minister for Crown-Indigenous Relations, I'm eager to continue advancing reconciliation, and advocating for the systemic changes needed within Ottawa's relationship with Indigenous peoples, and communities."
Melillo adds, "I've appreciated the opportunity I've had to advocate for Northern Ontario and look forward to continuing that work alongside our new Conservative Shadow Cabinet.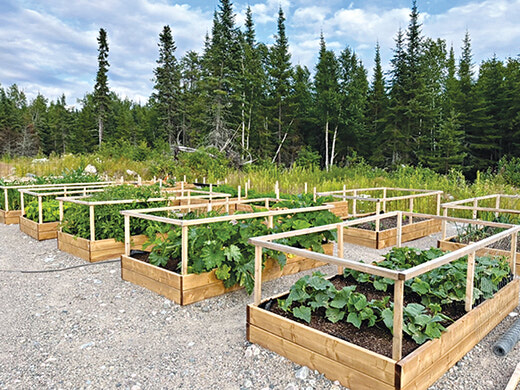 Tuesday, October 18, 2022
A newly created community garden in Lac Seul First Nation flourished this summer with many fruits and vegetables harvested and given back to the community...