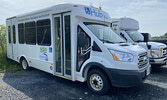 Hub Transit service returning to the road
Tim Brody - Editor
Hub Transit service is returning on Oct. 31.
The transportation service has been off the road since early August when the Municipality of Sioux Lookout, who assumed operations for the Sioux Lookout Hub Transit program on July 4, shared, "As part of the transfer of Hub Transit to the Municipality of Sioux Lookout, we have discovered some critical changes [to operational requirements] that are required for the Municipality to be able to continue providing the service while meeting Provincial regulations."
The Municipality has fulfilled provincial licensing and related regulatory requirements allowing Hub Transit to return with on-demand service. People can call 738-1844 for pick up.
On-demand service hours for Hub Transit, starting Oct. 31, will be Monday to Friday, 8:30 a.m. to 12:00 p.m. and 1 p.m. to 4:30 p.m.
"This will be in addition to the regular "route service" which we are aiming to re-commence in mid-November," the Municipality of Sioux Lookout informed.
The Municipality of Sioux Lookout informed that before Hub Transit can resume full service, "We need to complete just a few more licensing requirements to meet provincial regulations."
Asked about any changes riders may encounter, the Municipality informed, "The primary change has been the elimination of "return" tickets – all sales will be for "one-way" trips. Passes/Punch Cards will be honoured until they are fully used. Additionally, anyone who had purchased a monthly pass for August 2022 may use that pass for the month of November 2022. New monthly passes and punch cards will be available for purchase in the Finance Department at the Municipal Office."
"We are grateful to the community for the patience during the necessary temporary suspension of service. We are eager to return to service and hope to enhance the transit offerings and experience for our riders in the coming weeks and months," the Municipality concluded.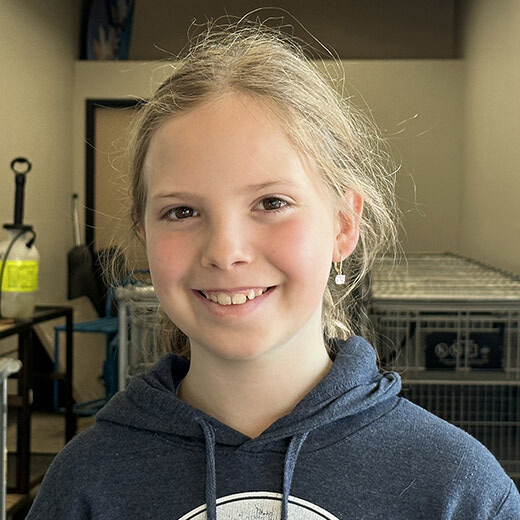 Tuesday, October 25, 2022
Aubrey Slade, Aniya Al-Massraf, Kanina Begg, and Harper Wilson answer this week's question.