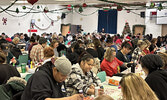 Holiday Bingo
One-hundred fifty-eight people attended the Holiday Bingo on Dec. 14 in the Upper Legion Hall, which was put on by the Legion Ladies Auxiliary.
Auxiliary representative Sandra Lockhart said the event went really well, "Considering it's been two years since we've had Bingo, I was pleased with
the showing."
Sioux Looks Out For Paws animal rescue provided snacks at the event for a donation.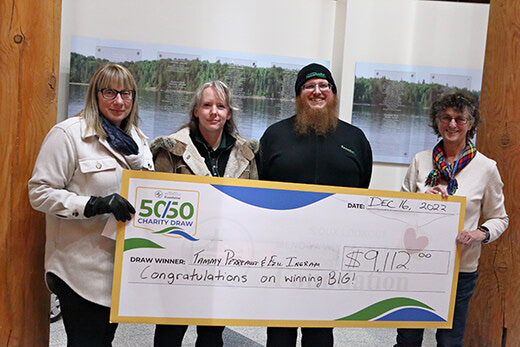 Tuesday, December 20, 2022
Christmas came early for two co-workers who were the lucky winners of the Sioux Lookout Meno Ya Win Health Centre Foundation's Dec. 16, 50/50 Charity Draw...