From the Mayor's Desk:
Doug Lawrance, Mayor, Sioux Lookout
Sioux Lookout flooding
The flooding situation in Sioux Lookout has resulted in a range of experience for people: from disastrous to inconvenience. Disastrous for perhaps as many as 30 households who have had to evacuate their residences as the water level rose up and into their living space. Impacted neighborhoods include Pelto and Tower Hill Roads, Lakeshore Drive, Ethel Street, Sun & Sand Road, Southshore Drive, and others. Commercial businesses along Wellington Street and First Avenue have been impacted as have tourist outfitters. High water has also impacted municipal infrastructure, including: roads, sewage lift stations, underground piping, pedestrian bridge and pathways, boat launches, and the airport.
As the lake levels rose from historic lows at the end of last year and through the winter to the highest level since 1954, the Municipality reacted to protect infrastructure and support local residents and businesses. The Ministry of Northern Development & Mines, Natural Resources and Forestry responded to the Municipality by supplying tens of thousands of sandbags. The Municipality acquired sand from a local supplier and made both sand and sandbags available to the public. While the Municipal workforce was engaged in protecting Municipal infrastructure, when possible Municipal crews filled and delivered sandbags for public to use protecting homes and businesses. The Municipality engaged local contractor services to provide the significant effort necessary to protect infrastructure and property. CN Rail graciously donated a quantity of gravel to assist in the efforts. And local volunteerism was very evident with neighbours helping neighbours and households at risk.
In early May the Municipality declared a local state of emergency due to the rising waters and impacts and the Municipal Emergency Control Group started meeting on a regular basis. The Municipality also began a period of continuous advocacy to the Ministry of Municipal Affairs and Housing to have Sioux Lookout designated as a flood area. In early June the Ministry declared a flood area for various parts of Northwestern Ontario including Sioux Lookout. That declaration enables eligible individuals and small businesses to apply for the Provincial Disaster Recovery Assistance for Ontarians program. Municipalities utilize a different Provincial disaster relief program.
Following the Provincial declaration Emergency Measures Ontario representatives traveled to Sioux Lookout to view firsthand the situation. The Municipal Emergency Control Group met with the representatives and exchanged information. Following discussion of topics related to the current situation there was a discussion of developing predictive tools to forewarn of possible flooding. There was a commitment to follow-up on this item.
The waters have started to slowly drop. As the water gets lower the extent of damages will be revealed and clean-up and recovery will begin. Households that had to leave their homes will begin their recovery. The same with businesses. Much work is to be done. The Municipality will be doing its own assessments and recovery for municipal infrastructure. In the coming weeks the Municipality will be communicating with the community on the ways we will be able to help.
We look forward to continuing to support the community in the coming weeks and months as we collectively work together to recover, repair, and rebuild from this historic flooding event.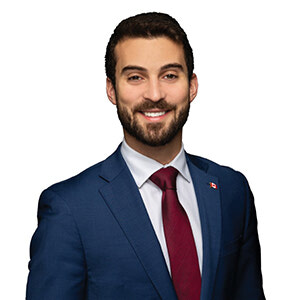 Tuesday, June 21, 2022
Recently I attended the Prospectors and Developers Association of Canada (PDAC) conference in Toronto...