From The Archives
Wednesday, November 28, 2012
Top stories
NEWS:
Sioux Lookout street team cracks down on open alcohol
Sioux Lookout OPP are calling it tough love. Last summer teams of two Sioux Lookout OPP officers were on Front and King Streets, the downtown core, taking a zero tolerance approach to all alcohol related offences.
NEWS:
Tamaka Gold aggressively expanding Goldlund camp
It is still too early to say when the Tamaka Gold Goldlund site will be running as a fully functioning mining camp, but the company will continue to move forward aggressively in the coming year, according to Akiva Aronson, Director, Investor Relations.
Cover Photo:
Curling Kids
Sacred Heart School Grade 5 student Ben Ropek sent this rock down the ice last week during the Sioux Lookout Golf and Curling Club after-school program. Ropek and other young curlers met and picked up a few tips from professional curlers Reid Carruthers and Kaitlyn Lawes November 21.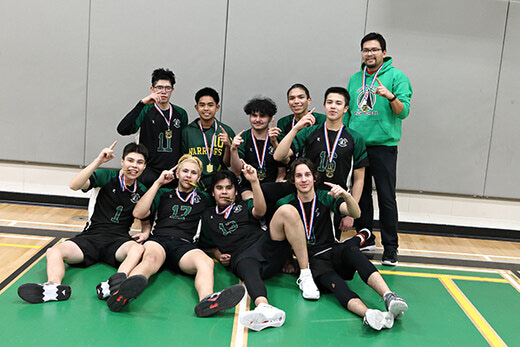 Tuesday, November 22, 2022
Sioux North High School (SNHS) struck gold and silver at the NorWOSSA "AA" Championships, which SNHS hosted on Nov. 15.