From The Archives
Wednesday, November 15, 1995
Top Stories
NEWS:
Sioux development project slashed
Fibre optic funding cancelled without merit study
Ontario Network Infrastructure Project (ONIP) funding for the much anticipated telecommunications upgrade in Sioux Lookout was cut along with 32 other economic development programs November 2.
NEWS:
Sioux to star on T-Bay TV
Locally generated news is a scarcity in northwestern Ontario and regional reporting is scant and spotty at best.
But since 1989 Thunder Bay's CKPR-CHFD television has been making an extra effort at covering the region with the weekly program Northwest Newsweek.
NEWS:
Sioux's own cable spot
After a four-year hiatus Sioux Lookout Community TV could return to Channel 9.
COVER PHOTO:
Step smartly now
Cadets Sgt. Chris Mesner (left) and Elizabeth Bernier lead the parade of veterans and Royal Canadian Legion Branch 78 members up Front Street to the Mayfair Theatre where Remembrance Day ceremonies were held last Saturday.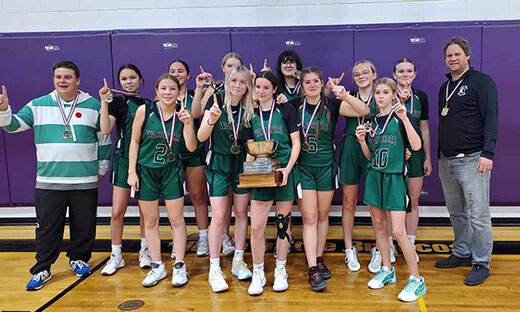 Wednesday, November 15, 2023
With four teams participating, Sioux North High School was well represented at the NORWOSSA "AA" Division Fall Court Sports Championships hosted by Beaver Brae Secondary School in Kenora on Friday, Nov. 10...