From The Archives:
Wednesday, March 25, 1998
Top stories:
NEWS:
Council puts kibosh on Sunday booze sales
SIOUX Lookout town council has put the kibosh on Sunday alcohol sales. In a surprising reversal of position, council voted 4-3 to send a letter to the Liquor Control Board of Ontario (LCBO) objecting to the opening of the Front Street liquor store on Sunday.
NEWS:
Town pursues emergency 911 dispatch service from Bell
Sioux Lookout could have access to 911 emergency service by the year 2000. Town council gave the green light to pursuing the implementation of a 911 emergency system during its regular monthly meeting last Wednesday.
NEWS:
Local doctor to help Iraqis in turmoil
For Sioux Lookout doctor Larry Willms, a trip to Iraq will be an experience few of us will ever have.
COVER PICTURE:
Threading the needle
A Fort Hope Knights player threads a pass through the neutral zone in Sunday's tournament A side final against the Peawanuck Tundra Hawks.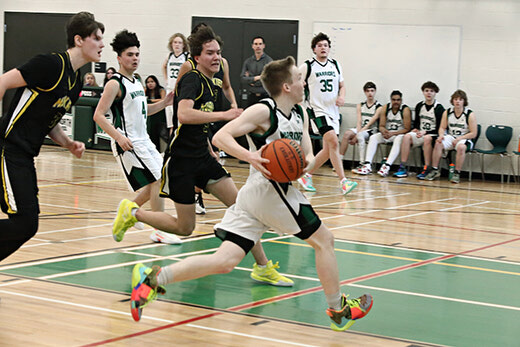 Tuesday, March 29, 2022
The Sioux North High School Warriors volleyball and basketball teams played their final regular season games of the season at home on March 24 against the visiting Fort Frances High School Muskies...