From The Archives:
Wednesday, July 5, 1995
Top stories
NEWS:
Plane given no warning before crash
AN Air Sandy flight that left Sioux Lookout airport and collided in midair with a Bearskin Airlines flight May 1 wasn't warned about the incoming Bearskin plane, a Transportation Safety Board (TSB) investigation said Friday.
COVER PHOTO:
O, Canada!
THE town of Sioux Lookout celebrated Canada Day with a fireworks display sponsored by the Lions Club. This burst is just getting things started, as onlookers gather on the Town Beach, in their boats on the water, on the dock and in their cars across Wellington Street.
NEWS:
Generous gifts fund grads' futures
WHEN the 1995 graduates of Queen Elizabeth District High School return to their alma mater, they'll see themselves everywhere, whether it's in the names carved into desks or the awards on the walls, valedictorian Blair Saltel told his classmates during graduation ceremonies last Friday.
PHOTO:
JESSICAL Moretti (left) and Tannys Moffatt, co-winners of the House Council Award of Merit, congratulate each other.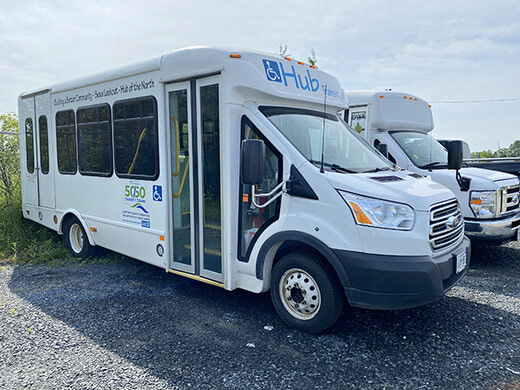 Tuesday, July 5, 2022
The Municipality of Sioux Lookout has assumed operations for the Sioux Lookout "Hub Transit" program effective July 4...