From The Archives
Wednesday, April 4, 2001
Top stories
NEWS:
Sioux Lookout Meno-Ya-Win Health Centre continues work
Continued optimism about the new hospital characterized the second meeting of the Sioux Lookout Meno-Ya-Win Health Centre Board last week. Board members met in Sioux Lookout on March 27 and 28. After a lengthy delay in the hospital planning process, members are tackling the work plan with renewed vigour.
NEWS:
Retired Justice of the Peace honored by community
Francis Donnelly, former Justice of the Peace, had his retirement party last Saturday at the golf and curling club. Family, friends and former colleagues joyfully gathered together for a dinner followed by presentations and short comical skits.
NEWS:
Aboriginal land rights a matter not to be ignored
An Aboriginal Land Rights Workshop was held Mar. 24 at St. Andrew's United Church. The purpose was to tech the community more about Aboriginal land issues and the Land Rights/Right Relations petition campaign. About 34 residents came out that bright Saturday morning to hear the facts.
Cover Photo:
Amalgamated hospital Board of Directors
Standing (front left) Laureen Wassaykeesic, Chief Ennis Fiddler, Roger Bull, Dr. Teresa O'Driscoll, Knowles McGill, Marnie Hoey, Orpah McKenzie, Dr. Marlyn Cook, John Cutfeet. Sitting (from left) Kai Koivukoski, Peggy Sanders, Chris Cromarty. Missing: Roy Spence, Dr. Claudette Chase, Lorraine Kenny, Jonas Fiddler, Derek Mills.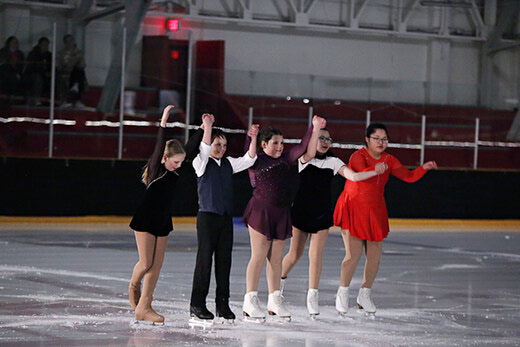 Tuesday, April 4, 2023
The Sioux Lookout Skating Club presented "Stars on Ice" on April 1 at the Sioux Lookout Memorial Arena, putting their skaters in the spotlight and giving them an opportunity to show off their progress, skills, and abilities...