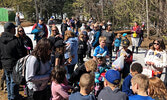 Friends of Cedar Bay, Sioux Lookout Public Library partnering to host fun Easter events
Tim Brody - Editor
The Friends of Cedar Bay and the Sioux Lookout Public Library are partnering together over the Easter weekend to host some fun Easter activities at Cedar Bay and they are welcoming the community to these free events.
At 1 p.m. on April 7 an Easter egg hunt will be taking place at the Cozy Cabin at the Cedar Bay lakeshore.
Friends of Cedar Bay member and Sioux Lookout Public Library Assistant Librarian Nancy McCord is asking people to bring their own bags to the event and arrive no earlier than 12:45 p.m. to give the Easter Bunny and helpers a chance to get set up for the event.
"We're expecting a large crowd, as always. All of the kids will leave with a treat of some sort," she said. Collected eggs will be exchanged for a treat and approximately 1500 – 2000 Easter eggs are expected to be hidden.
The Cozy Cabin is not expected to be open and people are asked to dress for the weather.
"Throughout the weekend, so starting Friday morning and it will go to Sunday afternoon, I've got 70 chocolate bunnies and they're all wrapped in plastic, they're going to be hidden from the parking lot to the lakeshore, on that (main) trail only, and we ask that it be one bunny per child," McCord said.
Chocolate bunnies will be hidden sporadically throughout the weekend. "If you go in the morning and you don't find one, check back in the afternoon," McCord said.
Both events are free. Donations are being accepted, but not required.
This is the first time the easter egg hunt has been able to be held since 2019.
This is the fourth year chocolate bunnies have been hidden along the main trail.
A colouring contest is also being held with two gift baskets available to be won.
"You may print the sheets yourself, or pop in to the Sioux Lookout Public Library to pick one up. Once completed, you may drop off at the Library or e-mail it to Nancy at [email protected]. Draw will be held the week after Easter," the Sioux Lookout Public Library shared on its Facebook page.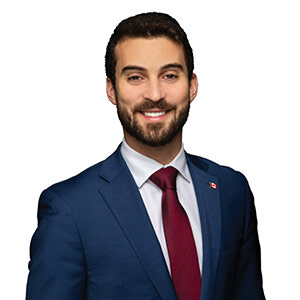 Tuesday, April 4, 2023
It was a busy week in Ottawa as the Liberal government tabled the budget, which outlines their spending plan for the year...