Report From Parliament Hill
Eric Melillo, MP, Kenora Riding
Dear Constituents,
It was a busy week in Ottawa as the Liberal government tabled the budget, which outlines their spending plan for the year.
After 8 years of Justin Trudeau's inflation-fuelling policies, Canadians were looking for relief in this year's budget. Unfortunately, this year is more of the same with higher taxes and more inflationary spending. As a result, Conservatives will not be supporting this budget.
Our team was calling on the federal Liberal government to:
• Cap government spending by matching each dollar of new spending with one dollar of savings.
• Cut taxes and deductions from paycheques so Canadians can keep more money in their pockets.
• Increase the number of affordable houses by freeing up more land for development and speeding up building permits.
The Liberals failed to prioritize housing in Northwestern Ontario. We need more people from nearly every sector in our region. Without key investments in building more affordable homes, it will make it more difficult for the region to grow.
Conservatives will keep fighting for common sense solutions and bring it home for Canadians.
Working for You
If you're planning to be in Ottawa and are interested in attending Question Period or taking a tour of Parliament, please let me know and my office can help reserve Question Period and tour tickets.
As always, if there is anything my office can assist you with, please call me at 807-223-2182 (Dryden) or 807-468-2170 (Kenora) or email me at [email protected].
Sincerely,
Eric Melillo
Member of Parliament
Kenora Riding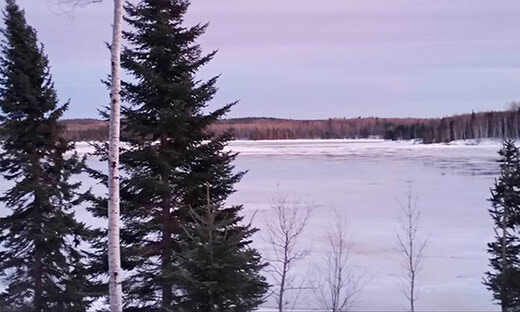 Tuesday, April 4, 2023
Several years ago I dug a pit for eventual use as a gray water system at camp. It's been sitting unused for many summers - a 2 feet deep, 4 feet wide, and 15 feet long blot filled with rain water and mud waiting for me to put in the required pipes...