Fire department sharing fire safety messages during Fire Prevention Week
Tim Brody - Editor
Fire Prevention Week is running from Oct. 8 to Oct. 14 and the Sioux Lookout Fire Department will be sharing fire safety messages with the public during the week.
Sioux Lookout Fire Chief Jeremy Funk said members of the fire department will be set up at Fresh Market Foods on Oct. 10 from 5 p.m. to 7 p.m. and at Sioux Lookout Home Hardware on Oct. 14 from 10 a.m. until noon.
Funk said in addition to speaking with people about fire safety, members of the fire department will be bringing a fire truck for the public to tour, along with fire hats for young visitors.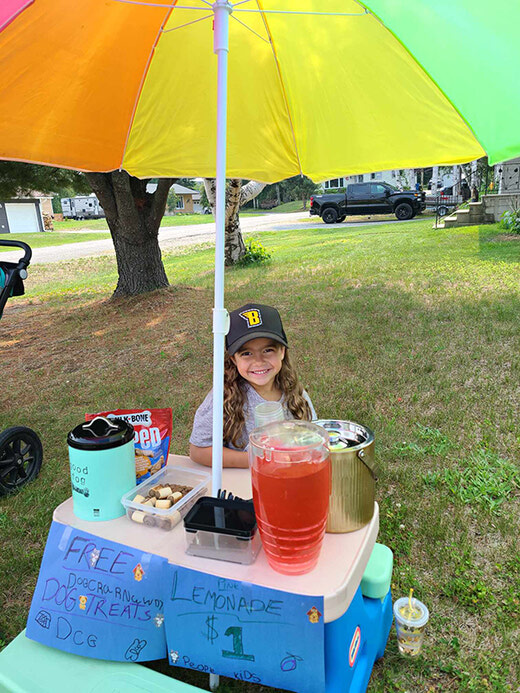 Wednesday, October 4, 2023
Nova Cassidy, 6, sold lemonade for a $1 and handed out free hot dogs in support of her favourite SIJHL team, the Sioux Lookout Bombers, on July 30th...