Supporting the team!
Nova Cassidy, 6, sold lemonade for a $1 and handed out free hot dogs in support of her favourite SIJHL team, the Sioux Lookout Bombers, on July 30th.
The young Bombers fan raised nearly $100 for the team with her lemonade and hot dog stand.
The Bombers are off to a strong start this season, and as of Oct 2 were sitting in first place atop the Superior International Junior Hockey League, undefeated with four wins, and were ranked 7th overall in the Canadian Junior Hockey League standings.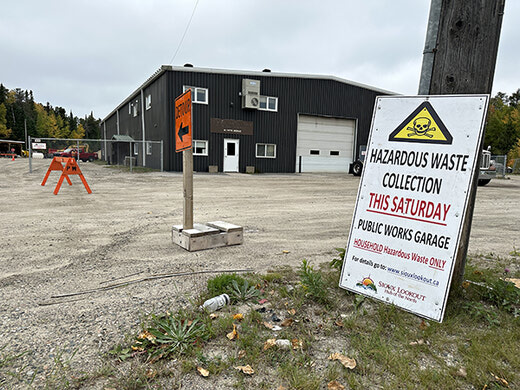 Wednesday, October 4, 2023
A total of 94 vehicles participated in this year's Municipal Hazardous or Special Waste Collection event on September 23 at the Public Works Garage...