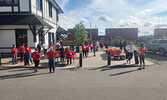 FASD awareness walk shines spotlight on prevention, diagnosis and support
Andre Gomulyuk - Staff Writer
Members of the community joined local healthcare organizations in participating in an FASD Awareness Family Walk on September 9.
Held in recognition of International Fetal Alcohol Awareness Disorder Awareness (FASD) Day, participants were asked to meet at the Sioux Lookout Train Station.
Residents geared up for the supportive event, wearing red shirts and shoes.
The event was held to raise awareness of FASD and as the Registered Nurses' Association of Ontario (RNAO) shared on their website (https://bit.ly/3B7bbP8), "promote and improve prevention, diagnosis, and support for people living with this disorder and their families. FASD is a lifelong disability that affects the brain and body of individuals who were exposed to alcohol in the womb."
The event was supported by the Northwestern Ontario FASD Diagnostic Clinic, FIREFLY, Sioux Lookout Meno Ya Win Health Care, Northwestern Health Unit, Sioux Lookout First Nations Health Authority, and Community Living Dryden-Sioux Lookout.
Information and local FASD resources were highlighted at the Train Station.
Local healthcare professionals at the event expressed the importance of disclosing alcohol dependency during a pregnancy.
Local FASD diagnosis is available with the Northwestern FASD Diagnostic Clinic. Local support services include parent support groups and in-school consultations.
RNAO further shared that, "In Canada, the estimated incidence of FASD each year is nine in every 1,000 live births. And, FASD affects approximately four per cent of Canadians – more than autism spectrum disorder, cerebral palsy and Down syndrome combined.
"With early diagnosis and support, many children with FASD can live very full and enriched lives."
Sam Bryan, a developmental pediatrician with the Sioux Lookout First Nations Health Authority, expressed the importance of breaking down barriers to build trust, as an individual who also faced substance issues and wants to show others they are not alone.
The FASD event concluded with pizza, and a special prayer song from a local Indigenous woman who shared her struggles with alcohol while bearing children and the various paths we use to heal ourselves. Before singing a prayer, she expressed to those in attendance, "when you know better, you do better".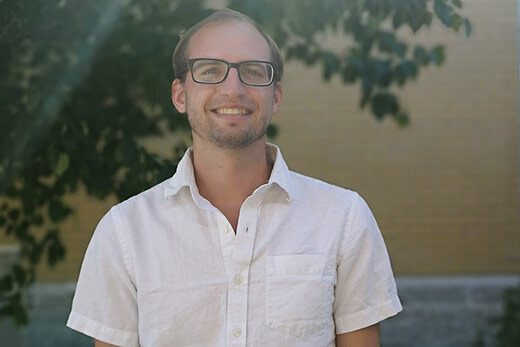 Tuesday, September 13, 2022
The Sioux Lookout Meno Ya Win Health Centre (SLMHC) is welcoming a new group of third year NOSM University students...