Elevate NWO, NWHU partner to host 2nd annual Community Cares Clean Up event
Tim Brody - Editor
Elevate NWO and the Northwestern Health Unit (NWHU) partnered on June 4 to host the 2nd annual Community Cares Clean Up in Sioux Lookout.
Taking place from 10 a.m. to 2 p.m., Elevate NWO Community Support Worker Jasmine Savage shared that the community clean was aimed at cleaning up needles and trash around town.
Participants were directed to areas around town identified for clean up, or they could pick areas of their choosing to clean up.
Needle pick up kits as well as garbage bags were provided.
NWHU Public Health Nurse Emily Monaco shared that sharps kits can be picked up from the Health Unit during regular business hours, adding health unit staff can provide training in their use. Kits can be returned to the health unit.
NWHU Public Health Nurse Jessica Thompson said turnout for the event was good, adding she was happy to see people come out and take part.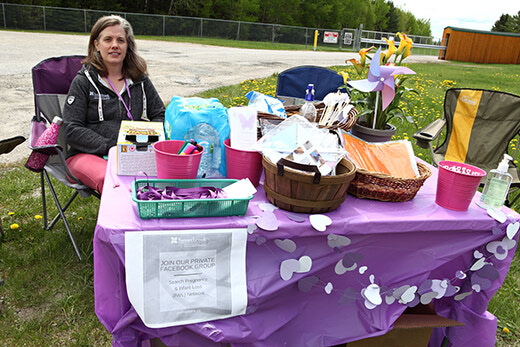 Tuesday, June 7, 2022
Community members were invited to take part in a commemorative walk on June 5 hosted by Pregnancy and Infant Loss (PAIL) Network, supported by Sunset Women's Aboriginal Circle and the Northwestern Health Unit...