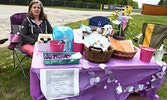 A Walk to Remember
Tim Brody - Editor
Community members were invited to take part in a commemorative walk on June 5 hosted by Pregnancy and Infant Loss (PAIL) Network, supported by Sunset Women's Aboriginal Circle and the Northwestern Health Unit.
The introspective walk along the Umfreville Trail could be done at a leisurely pace; resources were also available.
"We're hoping that this will become an annual event. This is the first one here in Sioux Lookout and we plan to do another event on October 15. PAIL also has an Indigenous projects coordinator who is going to be coming during the Blueberry Festival," shared Twylla Penner, regional representative of PAIL network.
Penner added that resources/supports for those grieving a loss are available at the Hugh Allen Clinic and integrated prenatal program at Sioux Lookout Meno Ya Win Health Centre.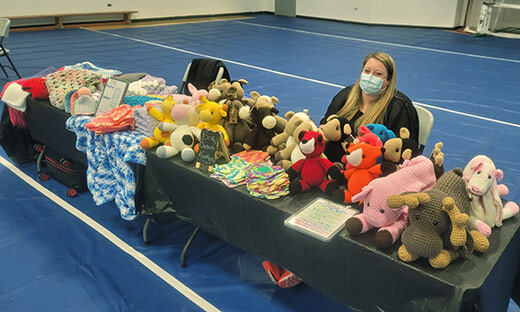 Tuesday, June 7, 2022
The Sioux Lookout Chamber of Commerce's first Farmers' Market of the season took place June 3 at the Sioux Lookout Recreation Centre gymnasium..