Dick's Hideaway:
Who can't love a barbequed donut?
Life has its challenges sometimes.
A couple years ago I made some lifestyle changes, lost 50 pounds, brought my diabetes under control, lowered my blood pressure to an acceptable range for the first time in my adult life, which has unfolded marvelously for quite a long time.
Due to sloth and slack self discipline I have regained a hefty portion of that wonderful weight loss (equivalent to a big bag of cattle feed).
Today I decided to get back on the healthy road, resume my diet, and get myself in shape to step back into my size 34 jeans.
This afternoon a friend posted this picture and information about barbequed doughnuts. At first I thought it was silly. Then I thought maybe barbequed doughnuts deserved a second thought. After a glass of wine in the Palace I decided to postpone my diet for a week or two in the interest of research.
Doughnuts are on the list for next weekend. Barbequed doughnuts dipped in maple syrup.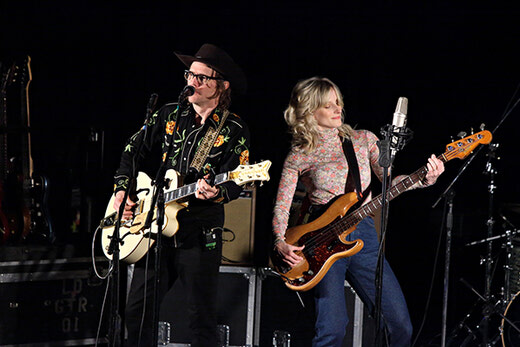 Tuesday, May 24, 2022
Whitehorse, the ever-evolving creative partnership of husband and wife duo Luke Doucet and Melissa McClelland resonated with Sioux - Hudson Entertainment Series attendees on May 10, earning hearty applause and a standing ovation...