Dick's Hideaway
My mother's hearing (from a visit eight years ago)
I have been a bit concerned about my mother's hearing, so tried a little test. As we sat out on the patio this morning I recited a dirty limerick in a soft voice without moving my lips.
Judging from her reaction, it seems that her hearing is okay...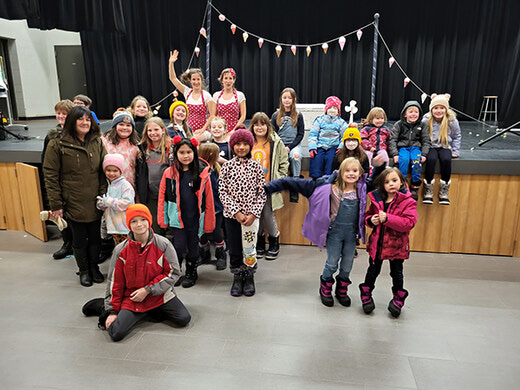 Tuesday, January 24, 2023
Laughter and fun were the order of the evening on Jan. 19 at the Sioux North High School Cafetorium as the Kids Kaleidoscope Entertainment Series presented the Kif Kif Sisters...