Dean Osmond named SLMHC President and CEO
Tim Brody - Editor
Dean Osmond, a Sioux Lookout Meno Ya Win Health Centre (SLMHC) staff member since 1991, has been appointed the health centre's President and Chief Executive Officer (CEO), effective immediately.
SLMHC's Board of Directors made the announcement on June 14.
SLMHC shared, "He (Osmond) has since held leadership positions within SLMHC, including charge nurse, coordinator, manager, Executive Vice President, Chief Operating Officer, and most recently as acting President and CEO."
"Dean has a strong history of leadership at SLMHC, and we look forward to his continued guidance and leadership," stated Board Chair Sadie Maxwell.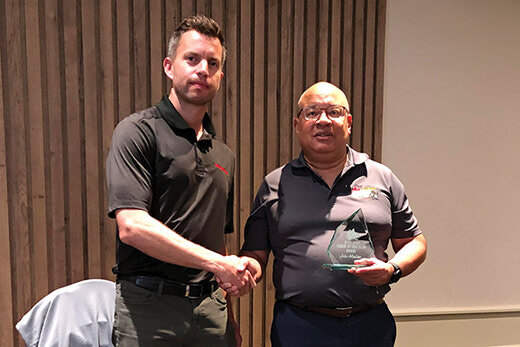 Wednesday, June 21, 2023
Sioux Lookout's John Madsen has been named Hockey Northwestern Ontario's (HNO) Coach of the Year...