Confederation College, Thunder Bay District Social Services Board partner to offer Fast-Track Early Childhood Education Diploma program
Tim Brody - Editor
Confederation College and the Thunder Bay District Social Services Board (TBDSSAB) have partnered to create access to training for a new Fast-Track Early Childhood Education Diploma program.
Confederation College shared in a June 2 media release that the goal of the program, "is to provide an opportunity for people currently employed in early year programs and childcare centres the ability to obtain their Early Childhood Education diploma through a prior learning assessment and flexible course delivery. This Fast-Track ECE program will allow qualified students to complete the program in as little as 15 months, while also being able to continue their employment within early year programs and childcare centres."
Confederation College shared that the program was created in response to challenges in staff shortages and recruitment efforts in the early years and childcare sector across Northwestern Ontario. "The program will be offered through a combination of online course work, portfolio development, a prior learning assessment and placements with no need for learners to leave their communities," the college noted.
"This innovative program provides flexible learning solutions for students in Thunder Bay and the surrounding area," said Confederation College's Vice-President Academic, Richard Gemmill. "This exciting initiative will have a positive impact on our region's early year programs and child care centres."
"The new fast-track program is an exciting opportunity to grow the number of educators in our District" said Bill Bradica, Chief Administrative Officer for the District of Thunder Bay Social Services Administration Board. "We've seen the impact that staffing shortages have had on families in need of child care. We're grateful for this partnership with the College, and pleased TBDSSAB was able to support the implementation of this program."
Confederation College stated, "The goal is that upon completion of the program, these individuals will continue to work within the licensed childcare sector as a qualified RECE, thus alleviating some of the pressures the system is currently facing regarding the recruitment of needed staff."
"The Fast Track ECE certificate will provide essential and critical knowledge to those currently working in the field of Early Childhood Education but who have not yet completed a diploma program," said Nancy Ibey, Fast-Track Early Childhood Educator Program Coordinator.
Interested students need to have at least 1800-hours of work experience in early year programs or child care centres. The college explained that the program is being offered through a variety of flexible delivery methods and learners can participate without having to leave their community. Those interested in learning more about this free program or who want to register may contact Nancy Ibey, Fast-Track Early Childhood Educator Program Coordinator, at [email protected].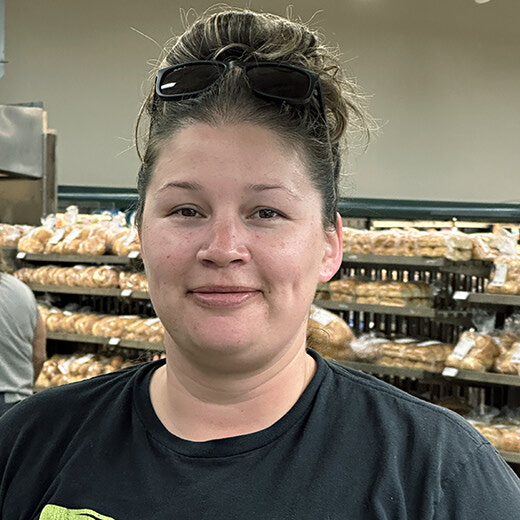 Wednesday, June 7, 2023
Tasha Jewell, Caleb Harper, Omi Sakamoto, and Candi Edwards answer this week's question.