Question of the week:
What are you looking forward to about summer?

Tasha Jewell
Tikinagan employee
No school. Going to camp. Fishing. Enjoying the hot days.

Caleb Harper
Visiting from Keewaywin First Nation
Swimming.

Omi Sakamoto
SNHS student
Camping, swimming, and spending time with friends.

Candi Edwards
SLFNHA Associate Director of ACW
I'm looking forward to my husband and I going to a few music festivals and concerts.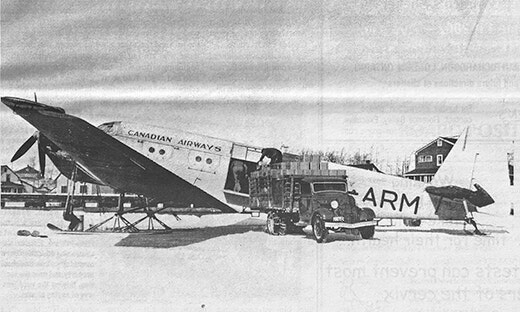 Wednesday, June 7, 2023
Loading cargo onto a Canadian Airways plane on Pelican Lake circa 1937...