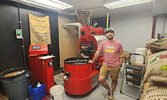 Coffee brewing with Roast Master Jesse
The Hub Collective hosted a Coffee Brewing Demo on August 12, during this year's Blueberry Festival.
The event went really well according to Roast Master Jesse Hochstetler, "'It is always fun to see people in the community care about what we care about at The Hub Collective."
Hochstetler went on to comment, "And it's fun when they take an interest in the things that we are offering. And to have people learn about why we do what we do. That is so important."
Hochstetler shared, "We have a great story and I think that a great story is only important if you have a great product. And I think they compliment each other really well."
The Hub Collective's sister store in Kenora, which is called, Iron and Clay, is run by Crystal Herr and sells coffee from The Hub Collective. "Which is great. They have been family friends forever," Hochstetler said.
He thanked the community for its interest in the store and its products.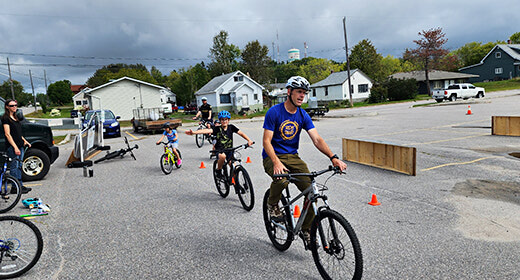 Thursday, August 31, 2023
The Miller Group partnered with the Ontario Provincial Police and New Hope Community Bikes to bring the Ride Smart Cycling Education Program to Sioux Lookout....