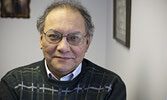 Celebrating the Career of James Morris
Brent Wesley / Sioux Lookout First Nations Health Authority - Special to The Bulletin
Sioux Lookout First Nations Health Authority (SLFNHA) bids farewell to its long-time leader. After 22 years, James Morris is retiring as CEO and President of the organization.
During his tenure, James led a mission to put the health needs of the communities and the people first. Services had to be rooted in First Nation culture and values.
He was a boy when the seeds of this vision were first planted. At nine years old, James and his brother contracted tuberculosis (TB). They were taken from their home and sent to the Fort William Sanitorium, in what is now the City of Thunder Bay. James says he stayed there for 22 months.
It was there that he was first exposed to the world beyond the trapline he grew up on. It was where he learned to speak English. He also learned firsthand what proper healthcare should be like and how First Nation people should be treated when in care.
He says the nurses and doctors treated him with kindness and respect. They followed the treatment of the time for TB: isolation, fresh air, exercise, and good nutrition. He recalls that they fed him lots of food.
"The only thing I didn't like was being forced to eat spinach," he laughs.
Perhaps to make up for this forced feeding, the nurses often snuck him candy after hours.
It all left a good impression on him, and he developed a lifelong respect for nurses and doctors. That experience drives his vision for the type of health care First Nations people should receive. To be treated with dignity and respect.
This vision also includes the values he learned from his parents. They lived on the trapline near what is now Kitchenuhmaykoosib Inninuwug. They only spoke Anishinabemowin.
His parents lived by the teachings of honesty, truth, respect, courage, love, wisdom, and humility. He says they all worked together to live off the land, often supporting and helping other families as well. It was a way of life. It was the culture of the people.
"That is what defines us as Anishnabe," he says.
James said his father realized he would not live the same lifestyle as his family, out on the land. So, his father left him with some final words: "Wherever you go, whatever you do: be kind."
It was this upbringing, these teachings, that defined how he worked with the people and communities.
"I developed this approach, that when people called for help, you listened. You looked for ways to help," he says.
Working towards that goal of First Nation-centred health care was one of the biggest challenges of his career at SLFNHA. It meant working against a system designed to protect itself, he says of government policies, regulations, and programs. They were not meant to truly help people, often putting policy ahead of the health needs of community members, he adds.
Howard Meshake, Chair of the SLFNHA Board of Directors, says this is what he admired most about James, his ability to stay focused and true to his vision of putting people and communities first.
"I really admired his ability to stay neutral," Meshake says. He adds as a leader it is often easy to get swayed by the demands of the people and stakeholders you work for, especially as governments and leaders change.
But James remained a steady figure, committed to transforming a health system that focuses on the people. As SLFNHA grew, James says he did not want the organization to simply take over government health programs that were delivered to First Nations. They had to transform those programs and services into a system that worked for First Nations people.
In recent years, the Health Transformation process has been undertaken across the Nishnawbe Aski Nation (NAN) territory. SLFNHA has often been at the forefront of that process in the Sioux Lookout region, transforming the coordination of health services, with a focus on making it easier for community members to access health care.
He says that is among his proudest achievements at SLFNHA: working with staff to design a comprehensive approach to helping people in a wholistic way.
One of which was the development of Trauma Teams to work with high-risk communities to fight the growing number of suicides. Working with the late Donna Roundhead, who worked for SLFNHA for many years, they established a five-year, wholistic plan, rooted in First Nation culture. At its core, it was about relationships, values, and kindness. It was a proactive approach and provided a framework for mental health based on the culture of the people. It was a plan that worked, James says.
The drive to address the suicide and mental health crisis in northern First Nations also stems from his days as Deputy Grand Chief of NAN, where he served from 1988 to 2000. With health under his portfolio, his team started to notice growing rates of suicides and suicide attempts. NAN declared a state of emergency and embarked on a youth engagement process, the NAN Youth Forum. A team of young people travelled to communities to gather feedback from youth. It resulted in a massive report to address the suicide epidemic with solutions made first-hand by the youth.
James says a barrier to addressing First Nation health issues is the social determinants of health. These involve areas such as housing, education, justice, water, food. All things that impact the health of community members. James says that when someone receives healthcare outside of their community, they are often sent back to an environment that continues to make them sick.
It makes him think of the days on the trapline, especially about his father.
"When he lived on the land, he was healthy," he says of his father. "He ate good food and exercised."
While that way of life is no longer a reality for most, James remains optimistic.
In his final message to stakeholders, James said: "We are not going back; we are adapting our form, but never our essence."
He believes it is the values of the Anishinabe that will improve the wellbeing of people in the North. Finding ways to work together. Grounded in the ideals of honesty, truth, respect, courage, love, wisdom, and humility.
Despite retirement and recent health issues, James remains focused on transforming healthcare in the region. He is currently serving SLFNHA as a special advisor until September 15, 2023. With increased suicides among women in many communities, he is working on another proposal for the Trauma Team approach.
Yet, once he does fully settle into retirement, James says he plans to write. He wants to share and document stories about Anishinabe culture.
And he'll continue to live by the teachings left behind by his parents.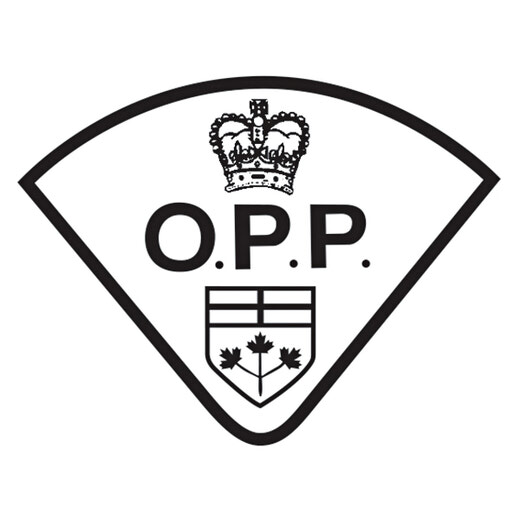 Wednesday, September 6, 2023
Six people are facing multiple charges after a search warrant was executed at a residence in Sioux Lookout on Sept. 1...