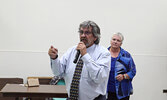 All Candidates Forum to be held Oct. 12
Tim Brody - Editor
"I want to hear what people have to say when they are confronted with a question that they have no idea was being asked" explained Sioux Lookout resident Anne Saltel, who, along with fellow Sioux Lookout resident Dick MacKenzie, have organized an All Candidates Forum to take place on Wednesday, Oct. 12, from 6:30 p.m. to 9 p.m., in the Upper Legion Hall.
People are invited to come and ask questions of the municipal councillor-at-large candidates at the forum, which MacKenzie will moderate.
Anyone who would like to pose a question will be asked to provide their name. Names will be drawn randomly throughout the evening.
"Anne and I have been honored to bring many candidate forums – municipal, provincial, and federal – to our friends and fellow citizens of Sioux Lookout during the past few years. We have never been affiliated with any organization or group. It's our personal contributions to help voters build information about candidates and issues." MacKenzie explained.
"Once again, the Legion has generously donated their hall and we will have a basket for donations for people to help offset the cost," Saltel added.
Voting will begin in Sioux Lookout, using Internet and Telephone voting, on Friday, October 14 at 10:00 a.m. and will end on Monday, October 24 at 8:00 p.m.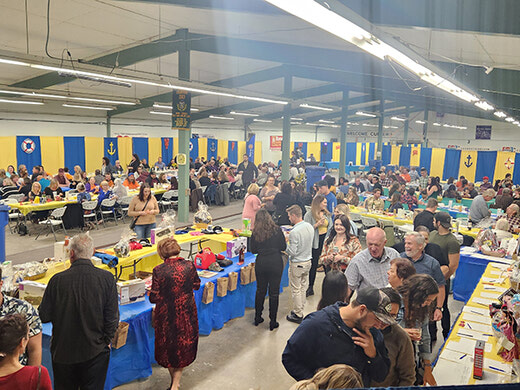 Tuesday, October 4, 2022
Sioux Lookout's 18th Annual Lobsterfest was held Friday, September 30, hosted by the Rotary Club of Sioux Lookout.