2022 seatbelt safety blitz results in big spike in charges over 2021
Tim Brody - Editor
Ontario Provincial Police conducted a seatbelt safety campaign over the Easter long weekend (April 15-18) and say the results prove, "that not wearing a seatbelt continues to be a serious problem on our roads."
Police shared that across northwestern Ontario, 329 seatbelt-related charges were laid over the Easter long weekend compared to 37 in 2021. This represents a 611 percent increase in seatbelt-related charges year over year.
Police say this includes charges for driver and passenger non-compliance, as well as ten charges for drive while child not properly secured.
The breakdown of seatbelt-related charges by detachment is as follows:
Dryden - 37;
Rainy River - 27;
Greenstone - 15;
Kenora - 27;
Marathon - 10;
Nipigon - 4;
Red Lake - 4;
Sioux Lookout - 10;
Thunder Bay - 129; and
Traffic Incident Management Enforcement Officers (North West Region-wide) - 60.
Drivers are reminded that they are required by law to ensure they have proper (and properly installed) child car seats for babies, toddlers and small children.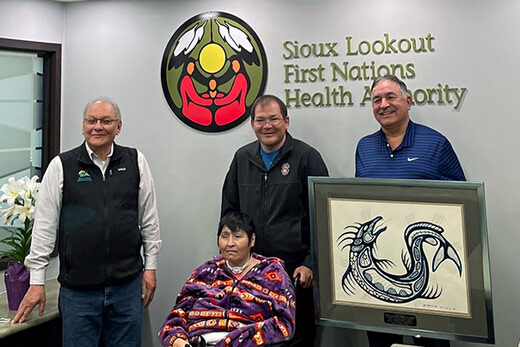 Tuesday, April 26, 2022
Sioux Lookout First Nations Health Authority (SLFNHA) has expanded.
On April 21, SLFNHA celebrated the opening of its new satellite office location in Thunder Bay, at 981 Balmoral Street, Suite 200...