11th Annual Bearskin Airlines Skip to Equip Classic raises $95,000
Tim Brody - Editor
The 11th Annual Bearskin Airlines Skip to Equip Classic has raised $95,000 which will be used to replace the hematology analyzer for the Sioux Lookout Meno Ya Win Health Centre's lab.
Twenty-four teams took part in the women's curling fundraiser, which took place at the Sioux Lookout Golf and Curling Club this past weekend.
Natalie Popovic and Kelli-Dawn Baker were co-chairs for this year's event.
Popovic said she was blown away by the total raised this year, the highest single year total to date.
"Personally, I'm super proud of the $95,000. After 10 years, we thought last year was going to be our big year, the 10-year celebration and coming out of COVID. We raised $80,000 last year. We did not expect to raise more than $80,000 this year, so when we saw the final cheque reveal of $95,000, finishing year 11, I feel like that's just a motivational push to keep us going for another few years for sure. The community is still coming out and people are still pumped, and they want to do this for the community, so, we'll be back."
Eleven curlers raised over $1000 in pledges for this year's event.
In addition to the pledges raised by curlers, a silent auction, penny auction, 50/50 draws and support from businesses and individuals from Sioux Lookout and across the region made up this year's record-breaking total.
"We've seen more incoming community sponsorships for this event than ever before. The list is just continuing to grow. We're getting sponsorships from all across the region, Winnipeg businesses, Dryden, Kenora, Thunder Bay, Ignace," Popovic said.
Excluding this year's total, in ten years, the event has raised over $685,000 to support health services in the community.
Dr. Lianne Gerber-Finn was a guest speaker during the event's closing ceremonies and shared, "We really do appreciate so much what you have done for us every year…It's really heartening to feel that community spirit behind us and we know how much work, and time, and effort goes into all the fundraising… and we really, really do appreciate it, so thank you very much."
Sioux Lookout Meno Ya Win Health Centre Foundation President Christine Hoey thanked everyone who contributed to the event's success this year.
"I'd just like to thank all of you. It's a big weekend. It's a very important weekend for sure," she said.
Baker said of the event, "We band together for a common goal of putting on a successful event that brings together curlers from near and far, comprised of family, friends, co-workers, etcetera."
Participants said they had a great time.
Alyssa Rice, who regularly curls in the event said, "I like that all the ladies kind of get together and we all dress up, because there's always a theme, so that's always fun. It's always a fun time."
Jenna Poirier, who took part this year after a few years away from the event, said, "I've always been a big curler. I've always wanted to get back into it. I got invited onto a team and knew it was going to be a good weekend, good fundraiser."
She added, "All the money is going to a good cause and it's just a big party where you get to socialize with people. It just really brings the community together. Brings people in from out of town, just can't go wrong with it."
Kenora resident Kirsten Mouland was taking part in the event for the first time.
"I'm from Sioux Lookout, so I wanted to come back and participate in this…It was great. Very well-organized bonspiel. We' hoping that we can come back again next year. It was fun," she said.
Julia Palumbo, another regular participant in the event, said, "I really enjoy everybody coming together and just having a good time. It's not super serious, everyone's laughing, everybody's just here and it's a really good atmosphere."
She said of the event supporting the hospital year after year, "That's kind of the icing on the cake. It just makes it worthwhile. It's lovely to help out our community. It's lovely to get together, so I'm really appreciative that they do this."
The fundraising event followed a skins format. In first place was the Dawn Sauve team from Dryden. Sharing second place were Team Twisted Sisters and Team Mouland.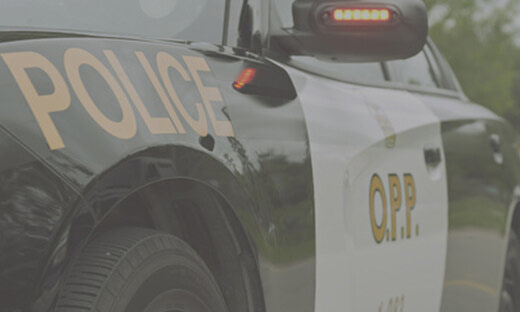 Wednesday, November 16, 2022
Ontario Provincial Police are investigating the circumstances surrounding the sudden deaths of three people at a residence in Hudson...