Visitor numbers down, but vendors happy to be back at trade show
Tim Brody - Editor
Forty-one exhibitors, a mix of local and out of town businesses, took part in the Sioux Lookout Chamber of Commerce 2022 Trade Show, which took place at the Sioux Lookout Memorial Arena July 21 and 22.
Sioux Lookout Home Hardware Owner/General Manager Eric Bortlis commented, "I think people are excited… we really tried to put some great deals here to make it worth people coming out and enjoying themselves."
He added, "I think the work that the Chamber puts into this, it's incredibly appreciated for small businesses. For us, we're locally owned… so we appreciate the Chamber for helping us out, as I believe all the businesses here do."
Blinds by Melina Owner Melina Jansen has been a regular participant in the trade show for eight years.
Based out of Dryden, she said, "I can tell from the people who have come in that they're really happy to see us back here and it's nice to be back in Sioux Lookout."
Jansen shared, "I'm a small business owner, so anytime there's a trade show, and Sioux Lookout is always my favourite, I love coming here, the people are friendly… many times I've gone to do a consultation and they've invited me in for coffee or dessert, so they feel like family and friends, so I'm always happy to come back."
It was the first time attending the trade show for Patrick Deschamps of Evergreen Produce of Sowden Lake, near Ignace.
"We do lots of markets and trade shows all around the place, Emo, Fort Frances, Ignace, Dryden, all over," he said, adding he was happy to attend the trade show in Sioux Lookout.
Selling a variety of breads and cookies, within a few hours he had sold half of the produce he brought, sharing he was glad to have attended.
The Hub Roastery has been a regular participant in the trade show. The Sioux Lookout business offered a variety of blends for people to try.
Roast Master Jesse Hochstetler commented, "It's really nice to be able to talk to people. There are still so many people that don't know that we roast our coffee locally, even that The Hub Roastery is a local place… It's been really cool to talk to people who wouldn't normally stop by the shop."
"It's definitely great to be back," said Kenora MP Eric Melillo, who added, "I'm excited to chat with so many people… It's great to be in the arena, to be able to gather with more people again."
Chamber Treasurer and Past-President Christine Hoey said a combination of factors led to the trade show, which normally takes place during the Blueberry Festival, taking place last week.
Hoey said the Chamber was not able to get any summer staff this year, nor was it able to get permission to use the arena until about two months ago.
This she said, left the Chamber with two options, either don't hold the trade show, or with two months to plan, hold it before Blueberry Festival when the volunteers running and helping out with the event would be less busy.
More than 900 people attended the trade show, about half the number of people who would normally attend.
Hoey said, "The vendors were very satisfied with the people that did come through because they were selling."
Hoey thanked all of this year's vendors, those that visited the trade show, and everyone who helped out.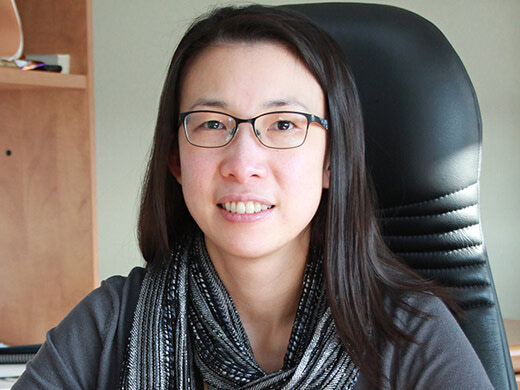 Tuesday, July 26, 2022
COVID-19 cases are increasing in communities across the region according to the Northwestern Health Unit (NWHU)...