Statement from Sol Mamakwa, NDP Deputy Leader and critic for Indigenous and Treaty Relations on the discovery of 171 potential burial sites at the St. Mary's Indian Residential School
Sol Mamakwa - Kiiwetinoong MPP
Sol Mamakwa, NDP Deputy Leader and critic for Indigenous and Treaty Relations, issued the following statement in response to the recent discovery of potential burials at the former St. Mary's Indian Residential School site in Wauzhushk Onigum Nation.
"Our nations are hurting. Outrage has quickly turned to pain, and we are deeply saddened remembering the children that lost their lives due to past injustices by governments," Mamakwa said. "For generations, our people have been victimized, and findings like this reopen old wounds. The discovery of these 171 potential burials is further proof that the governments must continue working with First Nations to find all our children and ensure justice, dignity, and equity in our nations. When the lives of children are cut short, apologies are no longer sufficient; we need action."
"It is common knowledge that the death of our ancestors is a crime against humanity, but Canada and Ontario refuse to treat these acts as such. Canada and its governments and institutions must take accountability and own up to past actions. Indigenous people across the country continue to overcome the genocides of past governments into the present. In northern Ontario alone, there are 16 Indian Residential School sites. We know this discovery is just the beginning. It is crucial that all levels of government continue to offer full support to the First Nations-led process of investigation, repatriation, and healing initiatives."
Resources to support those in distress due to the Indian Residential School system include the Indian Residential School Survivors Society at 1-800-721-0066, Indian Residential School (IRS) National Crisis Line at 1-866-925-4419, and Nishnawbe Aski Nation's NAN HOPE program at 1-844-626-4673.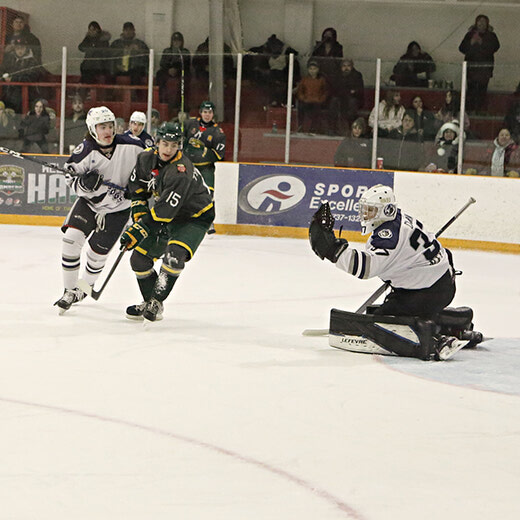 Tuesday, January 24, 2023
The Sioux Lookout Bombers came from behind to beat the visiting Dryden GM Ice Dogs 3-2 on Jan. 18...