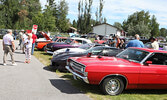 Special Interest Show and Shine 2022
Forty-four vehicles - cars, trucks, and motorcycles, were on display at the Sioux Mountain Public School parking lot as part of a Show and Shine event held on August 7, as part of this year's Blueberry Festival.
Coordinator Randy Henrickson said participating vehicles came from Ignace, Dryden, Vermilion Bay and Sioux Lookout. He added the event went very well.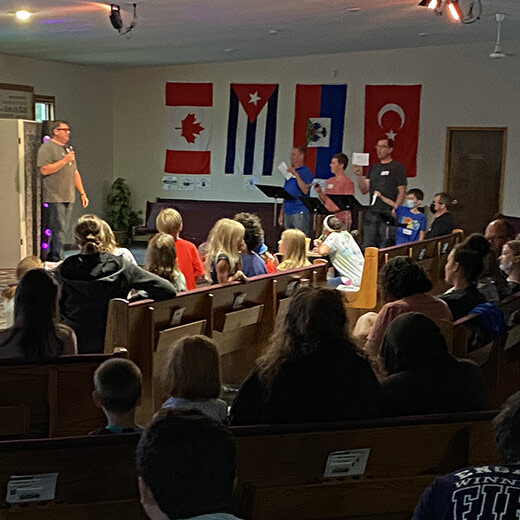 Tuesday, September 6, 2022
Visitors to New Life Assembly on the evening of August 5 participated in a free game show Blueberry Festival event -- The Price is Right: Family Edition, playing pricing games inspired by the Price is Right.