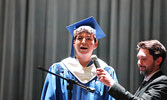 Sioux Mountain Public School Valedictory Address
Connor Chisel - Valedictorian
Hello, I want to say thank you for coming out to the audience and my fellow graduates I want to say it's an honor being up here. My name is Connor Chisel. I live in Lac Seul. My dream is to play in the NBA or the G League or play in college but for now In high school I hope to make the basketball team and play for the next couple of years. Thank you to the teachers that help with the Toronto trip even though it was stressful you manage one of my memories with my teacher is playing basketball in a 1v1 against Mr. Meyers but unfortunately we didn't get to finish and some of my favorite memories here was going to nick's nest out in the bushes with all my friends and playing game like manhunt one of the things I'm going to miss is playing with my friends just having a good time outside playing with them like sports here at this school I want to say I'm thankful for this community for being welcoming here when I first got here I was nervous but then I met all these cool people that I'm glad I can call friends the opportunity I got here I'm thankful as well at my old school I never got these opportunity to go play sports we didn't have a team or go to tournaments so I'm glad I came here and I know some of us are nervous and think you're going to do bad and it's impossible but just remember nothing in life is impossible as long as you take that first step and if you're stuck and worrying about the past the past is in your head and the future in your hands and just remember aal of the these opportunities we are going to get in high school it's a new chapter in our life's so try new things take risks and work hard as for me I'm looking forward to sports and remember nothing is impossible if you put your mind to it and work hard I want to say thank you to my mom that was always there for me and my dad that always pushed me and to the parents that help with the Toronto trip we all appreciate it . thanks for coming out to listen and honorable mentions to people that wanted to be in my speech: Ava, Ceirra, Claud, Biidaben,
Dayah, John aka Mr. Native History and Taylor. I will pass this on to Kyra.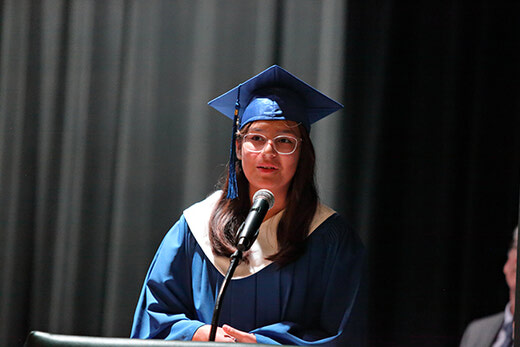 Wednesday, July 5, 2023
Hello I'm Kyra Visitor. I want to thank the staff members, guardians, families, and all the distinguished guests who have joined our 2023 Grade 8 graduation ceremony...