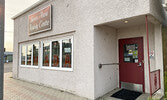 Sioux Area Seniors Activity Centre begins reopening process
Reeti Meenakshi Rohilla -
Staff Writer
The Sioux Area Seniors Activity Centre reopened its doors on July 19 to welcome back members on a limited basis.
A member of the Centre's executive, Anne Saltel said, "Right now we are just having coffee and chit chats behind Plexiglass." She added, "I think people are happy to return, especially if they are living alone and they have the opportunity to go and chit chat with people. But, we're open minimal. We are not fully opened yet, but we hope that we get there."
Following COVID-19 safety guidelines set out by the provincial government and the Northwestern Health Unit, the centre will be open for limited hours between 9 a.m. and 11:30 a.m. on Mondays, Wednesdays and Fridays. Similar to other organizations, the seniors centre had been closed for about 17 months, with a momentary reopening after Christmas last year, said Saltel.
Saltel shared that the seniors centre has typically been a place for the seniors to connect over several fun activities. Some of their usual activities included lunches, mass meetings, playing cards, guest speakers, and summer picnics that Saltel hopes could be safely hosted before the end summer.
The seniors centre, a non-profit organization lead by volunteers, relies on fundraising along with a provincial grant and municipal support to provide for 20 percent of the centre's annual budget. The seniors centre always welcomes volunteers, and those interested could reach
out to Saltel at [email protected].
"Some people really, really miss that interaction," said Saltel, adding that the centre's reopening has allowed for some socializing "and giving people the opportunity to reconnect with their friends."