SGEI receives funding to train more health care workers in Northwestern Ontario
Tim Brody - Editor
Seven Generations Education Institute's (SGEI) Sioux Lookout, Fort Frances and Kenora Campuses will receive $12 million over four years in provincial funding to train more students in their Nursing and Personal Support Worker Programs.
"The cost of Post-Secondary Education is a huge barrier for our learners," said Brent Tookenay, CEO of
Seven Generations Education Institute, in an April 20 media release. "This funding support will open doors to a rewarding career that starts in a student's own community and provides opportunities they may otherwise not have pursued."
The funds will provide financial support such as paid tuition, textbooks, and miscellaneous expenses. The funding is applicable to SGEI's Practical Nursing two-year Diploma and the Personal Support Worker one-year certificate programs (both in partnership with Canadore College). It also applies to the four-year Bachelor of Science in Nursing Degree program (in partnership with Lakehead University) and is open to both Indigenous and non-Indigenous applicants, a news release stated.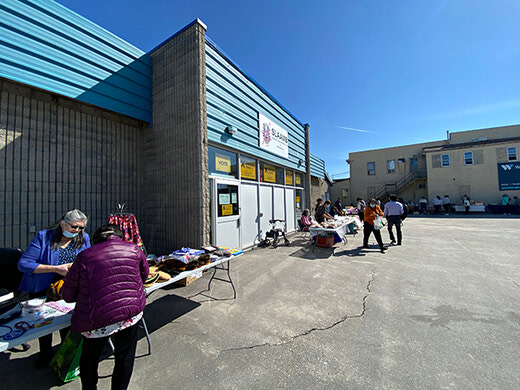 Tuesday, May 10, 2022
Vendors at Sioux Lookout Area Aboriginal Management Board's Mother's Day Craft and Bake Sale on May 6 had a variety of goods available for those looking for last minute Mother's Day gifts...