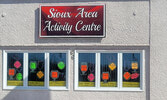 Senior Centre gearing up for Senior Summer Games
The Sioux Area Seniors Activity Centre has a new window design showcasing the events of the upcoming Senior Summer Games. Charron Sippola created the design, depicting medals and awards along with information encouraging seniors to register for the games, which run from May 24 through to June 7.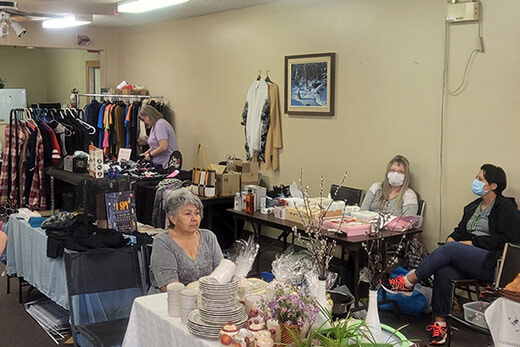 Tuesday, May 17, 2022
Hudson's Lost Lake Drop-In Centre hosted a first of the year indoor yard sale on May 14...