Rotary Blueberry Pancake Breakfast
Members of the Rotary Club of Sioux Lookout served 414 people at this year's Rotary Blueberry Pancake Breakfast on August 7 in the Upper Legion Hall.
Rotarian Susan Barclay said the event went very well, "We saw lots of people back that we haven't seen in a few years."
More than $2500 was raised through the event for community projects.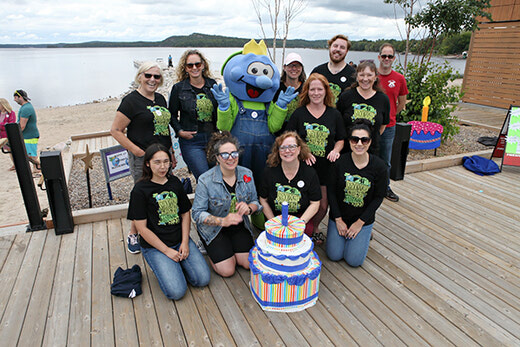 Wednesday, August 16, 2023
Community members and visitors to town were invited to Farlinger Park (Town Beach) on August 12 to celebrate Blueberry Festival mascot Blueberry Bert's 41st birthday...