Report From Parliament Hill
Eric Melillo, MP, Kenora Riding
Dear Constituents,
It has been another busy and exciting week in our community, with the August long weekend bringing many of our beloved annual events to the region. Over the weekend, I was in Sioux Narrows to attend their Annual Arts Festival. It is great to see so many talented artists in our community showcase their best work, and I was pleased to add some more local art to my office collection.
Later in the week, I was in Red Lake to meet with Mayor Fred Mota and Council for an update on local issues and how the federal government can support the municipality. I also met with the Red Lake Indian Friendship Centre to discuss the important services they provide to Indigenous people in the region.
I ended the week in Ear Falls to attend the Trout Forest Music Festival. There were many accomplished musicians, and it was also great to connect with residents in the community.
This week has also been another welcomed opportunity to speak with many community members about the local and national issues of importance to them.
Working for You
If you're planning to be in Ottawa and are interested in attending Question Period or taking a tour of Parliament, please let me know and my office can help reserve Question Period and tour tickets.
As always, if there is anything my office can assist you with, please call me at 807-223-2182 (Dryden) or 807-468-2170 (Kenora) or email me at [email protected].
Sincerely,
Eric Melillo
Member of Parliament
Kenora Riding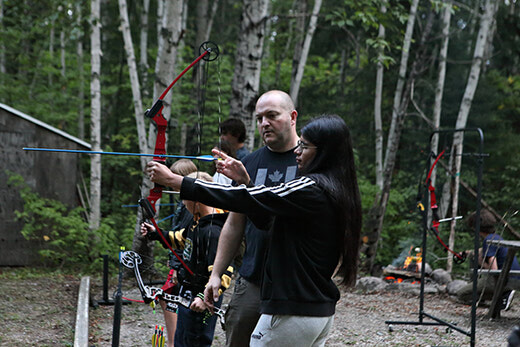 Wednesday, August 16, 2023
Community members and visitors to town for the Blueberry Festival were invited to join the Sioux Lookout Anglers and Hunters at their clubhouse on August 9 for a family-friendly evening trying outdoor activities such as archery...