Report From Parliament Hill
Eric Melillo, MP, Kenora Riding
Dear Constituents,
My thoughts are with the community of Eabametoong as they have declared a state of emergency and have had to evacuate members of their community due to the fire that burned down their water treatment plant. My thoughts are also with the community of Pikangikum as a life has been lost in a tragic fire. Thank you to the firefighters who were able to put out the fires.
I appreciated the invite from Chief Howard Kabestra to join the Grand Entry and bring greetings at Naotkamegwanning's 50th Anniversary Powwow. It was amazing to see hundreds gather from all corners of Canada and the US to take part in the festivities. I also enjoyed meeting with the Kenora & District Chamber of Commerce President, Andy Scribilo, to discuss opportunities to grow the local economy and how the federal government can provide support.
Standing up against Carbon Tax 2
I have been hearing from many residents that it has become increasingly difficult for them to drive to work and put food on the table because gas and groceries have become so expensive. More than half of Canadians are $200 or less away from missing bill payments. Many have also cut back on essentials like food, housing, and utilities.
This is a full-blown affordability crisis. To make matters worse, the federal government recently implemented a second carbon tax which has added another 61 cents per litre, further hiking the price of gas and groceries.
According to the Parliamentary Budget Officer, this second carbon tax will cost the average Canadian household an extra $573 per year without any rebate.
The government claims these taxes will help fight climate change. Though this is not an environment plan–it is only a tax plan that is making life more expensive for Canadians. Conservatives believe we should protect our environment and fight climate change with technology, not taxes. We don't believe in punishing people for simply driving to work.
My Conservative colleagues and I will bring home lower prices by cancelling both carbon taxes and instead invest in technology that will reduce our emissions and make alternative energy sources more affordable.
Working for You
If you're planning to be in Ottawa and are interested in attending Question Period or taking a tour of Parliament, please let me know and my office can help reserve Question Period and tour tickets.
As always, if there is anything my office can assist you with, please call me at 807-223-2182 (Dryden) or 807-468-2170 (Kenora) or email me at [email protected].
Sincerely,
Eric Melillo
Member of Parliament
Kenora Riding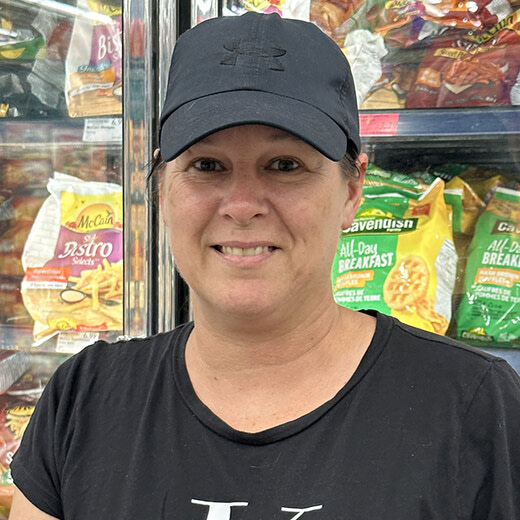 Thursday, July 20, 2023
Sharon Dumonski, Sam Sakamoto, Mark Hoggarth, and Jordie Kakegamick answer this week's question.