Report From Parliament Hill
Eric Melillo, MP, Kenora Riding
Dear Constituents,
Recently, our Conservative team took action to block the Liberal government's budget until we see a plan to end his reckless deficits and carbon tax hikes. The cost of Justin Trudeau's Liberal government is driving up the cost of living. The more Justin Trudeau spends, the more things cost.
Budget 2023 adds more than $60 billion in new spending - that is $4,200 per family, meaning more inflation, more taxes, and higher costs. Canadians can't afford Justin Trudeau's inflationary deficits – food, housing and fuel all hit record highs.
To make matters worse, the Liberals introduced a second carbon tax that will drive carbon taxes up to 61 cents per litre, further hiking the price of gas, heat and groceries. According to the Parliamentary Budget Officer, this second carbon tax will cost the average Canadian household an extra $573 per year without any rebate, with families in some provinces facing costs as high as $1,157. This means the combined carbon taxes will cost Canadian families up to $4000 each year.
Conservatives will stand up for struggling families and small businesses and do our part to stop Justin Trudeau's out of control inflationary spending. Only Conservatives can bring home a government that works for people who work.
Working for You
If you're planning to be in Ottawa and are interested in attending Question Period or taking a tour of Parliament, please let me know and my office can help reserve Question Period and tour tickets.
As always, if there is anything my office can assist you with, please call me at 807-223-2182 (Dryden) or 807-468-2170 (Kenora) or email me at [email protected].
Sincerely,
Eric Melillo
Member of Parliament
Kenora Riding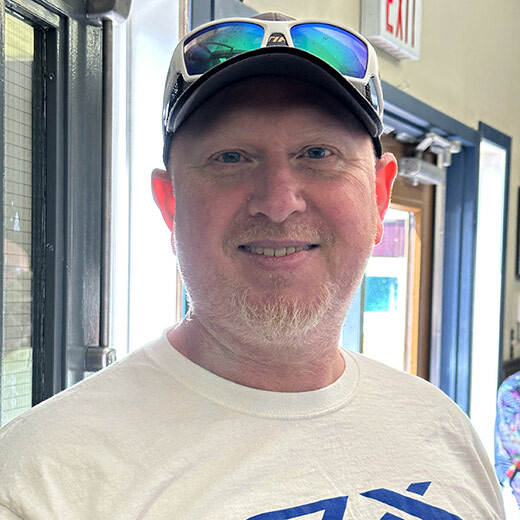 Wednesday, June 14, 2023
Cory Lago, Aubrey Bates, Caleb Bellingham, and Clement Cospito with son Rundle answer this week's question.